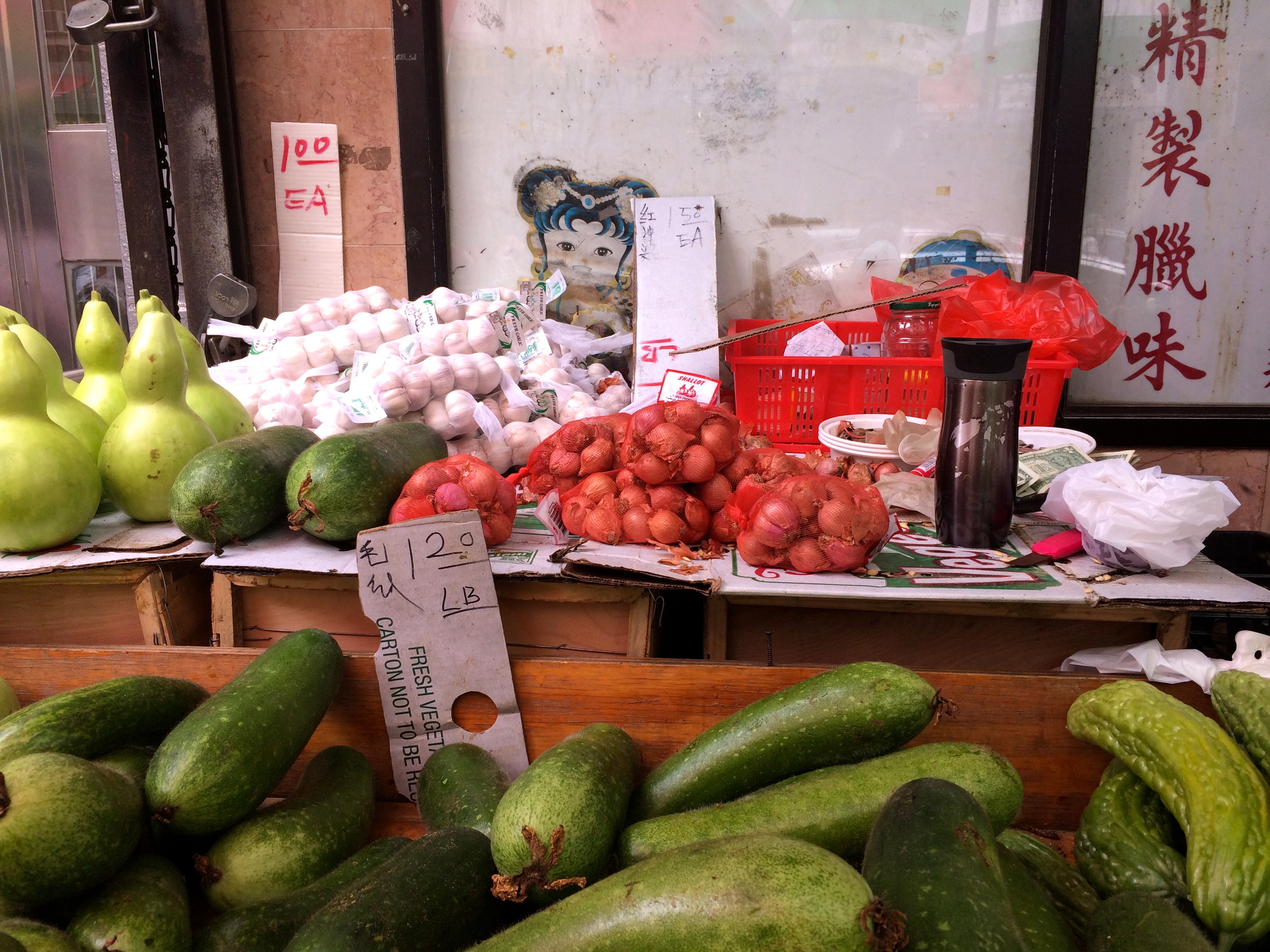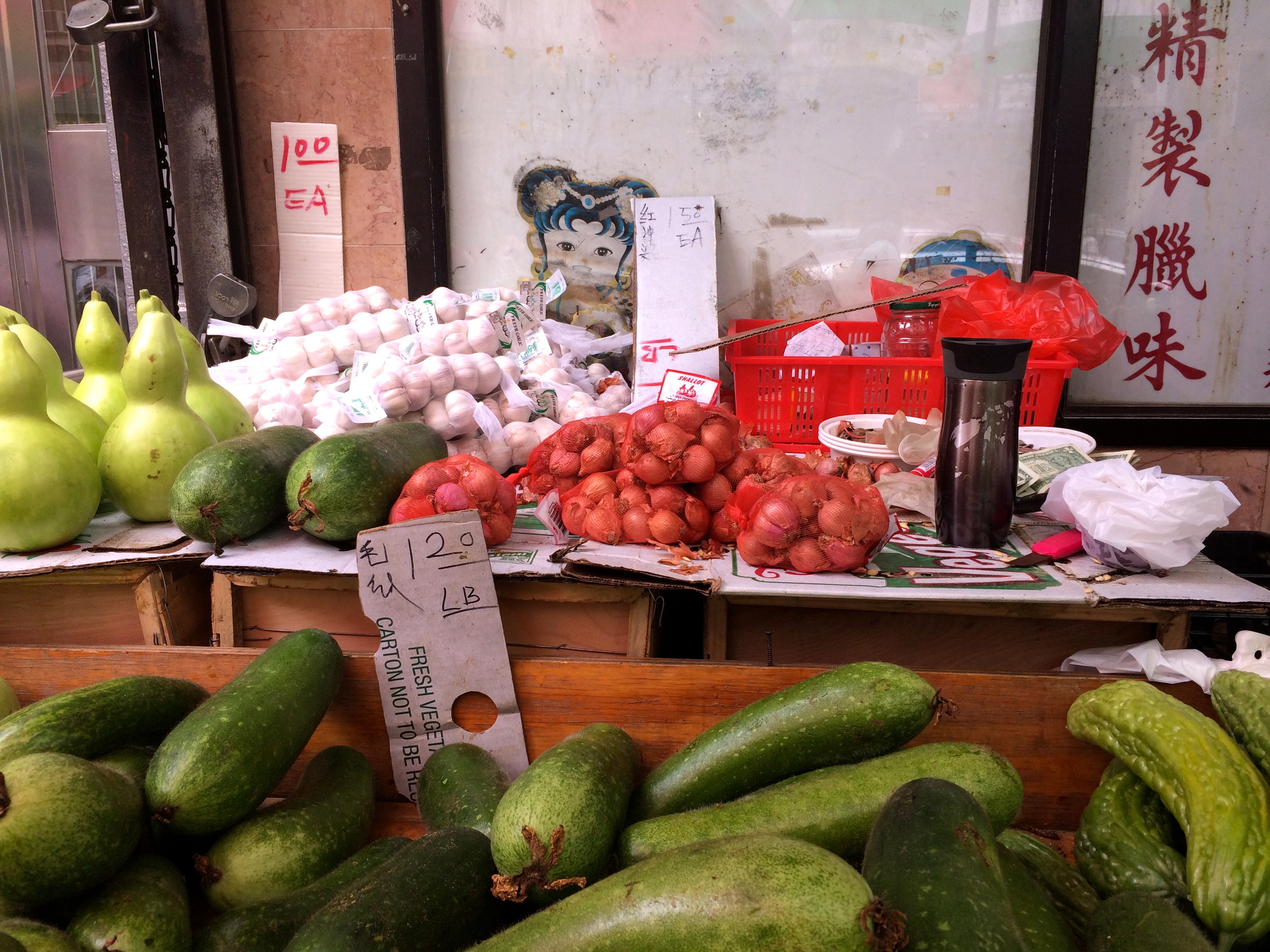 Take a trip without leaving NYC by spending a day in Chinatown, home to one of the densest populations of Chinese immigrants and the largest Chinatown in North America. Sure it's chaotic, dirty, and packed with crowds, but it's also wonderfully exotic and colorful--a feast of sights and smells. It's rare today to find pockets of NY still populated with mom and pop shops, where open air produce and fish stands spill out onto the street, roasted ducks hang from the windows and low rise tenements have not been demolished for new high rise buildings. So head downtown to eat, shop and explore a NY neighborhood that has not, yet, lost its cultural identity and fabric.
Morning Refreshments: Lately it seems that bubble tea is everywhere, skip your morning coffee and sample some of the best at Kung Fu Tea, Vivi Bubble Tea or Ten Ren. Stick to the classic milk or green bubble tea with tapioca or order one of the fruit or coconut varieties. If you must have your morning cappuccino, Silk Road Cafe is a good choice.
History Lesson: Maya Lin designed the new dramatic space at the Museum of Chinese in America, a small museum centered on the Chinese experience in the U.S. Click here to take a quick tour led by the artist and designer most famous for her design of the Vietnam Veterans Memorial in Washington.
Dim Sum: Who doesn't love dim sum? Choose what appeals to you from the clanking, roaming pushcarts filled with all kinds of dumplings, steamed buns, taro cakes and so much more. If you've never been, you have to experience one of the massive and hectic dining rooms at least once, such as Jing Fong, Golden Unicorn or Royal Seafood. They open early at 10 and usually go till 3 or 4, with a full dinner menu at night. If this sounds too overwhelming, head to small, remodeled Nom Wah Tea Parlor, the oldest dim sum restaurant in Chinatown dating back to 1920. The dim sum is made to order with no wandering trolleys. Be sure to try their famous eggroll and delicious roast pork buns! We've heard great things about Dim Sum Go Go, who also serve their dim sum from a menu with many vegetarian options.
Quick Lunch: There's nothing fancy about small, bustling 456 Shanghai Cuisine. This real deal Chinese restaurant delivers with bite size soup dumplings, scallion pancakes, noodles and stir-fries. 456 is inexpensive, clean and delicious; a good formula not always found in Chinatown.
To Market, To Market: Walking through some of Chinatown's supermarkets is an experience, even if you're not planning on cooking. Inside Hong Kong Market, a vast temple of Asian foods, you'll find fresh produce, walls of soy sauces and condiments, frozen and fresh noodles and ready made dumplings. Looking for a hard to find Thai spice, head to the New Kam Man who specializes in South East Asian ingredients. Save time for a stop at New York Mart, a mega supermarket of Asian goods and prepared foods. Think of this as the "Asian Eataly", but instead of pasta and breads, you'll find mochi ice creams, rotisserie ducks and chickens, steam tables of dumplings and noodles, live crabs and frogs and shelves of every kind of sauce and marinade.
Tea: Selling quality loose tea from China and Japan, stock up at Sun's Organic Garden on oolongs, green, herbal and medicinal teas. The helpful staff will help you choose from the many varieties lining the shelves of this gem of a shop.
Sweet Tooth: Packed with sweets you've never seen before, be adventurous as you fill up your bag at Aji Ichiban, the NY branch of the popular Hong Kong chain. You'll find traditional gummies, alongside more exotic lychee and sour plum candies or for those lacking a sweet tooth there's wasabi and dried shrimp choices as well—all unusual and fun. (Well, maybe not the dried shrimp.)
Zen: Your stroll through Chinatown wouldn't be complete without a stop at the Mahayana Buddhist Temple, free and open to the public, with a large meditation area and a 16 ft Giant Buddha believed to be the largest Buddha in the city.
Yoga: Offering a vigorous blend of hatha and vinyasa yoga developed by Nevine Michaan of Katonah Yoga, Sky Ting Yoga is a new, light filled studio from fashionable (they've been featured in Vogue and Elle) yoga instructors Krissy Jones and Chloe Kernaghan. With classes and workshops for all levels, this is a welcome addition to the community.
Massage: Fishion Herb Center is not for the delicate, but ideal if you like a firm pressure massage. This is a no frills place with a following of many fit New Yorkers who come for the bargain 45 minute treatment priced at just $31.00. Semi private, basic rooms may not be for everyone, but the combination of acupressure and shiatsu will get your kinks out.
Dinnertime Classic: We've been going to the Peking Duck House for years; it's especially fun with a group. There's a full menu, but don't skip the main attraction—roasted duck, sliced and served in a pancake topped with scallions and hoisin sauce. Another favorite is Oriental Garden specializing in fresh seafood dishes. We crave the country style lobster over noodles, worth the trip downtown.
Dessert: You can't miss trying one of the Asian inspired flavors at popular Original Chinatown Ice Cream Factory. Black Sesame or Red Bean and Lychee anyone?
Trendy: We know a few hipsters and NYU students who have moved to Chinatown lately and it's probably not long before more hip cafes and restaurants follow. Dimes, on the border of Chinatown and the LES, is the hot place to go for healthy delicious Californian inspired fare. There's a new Dimes Deli, and a market coming soon. Danny Bowien's Mission Chinese relocated to East Broadway from the LES and is packing in the crowds for his flavorful, spicy inventive cooking. With a no reservation policy, be prepared to have a drink…or two.. while you wait for a table.