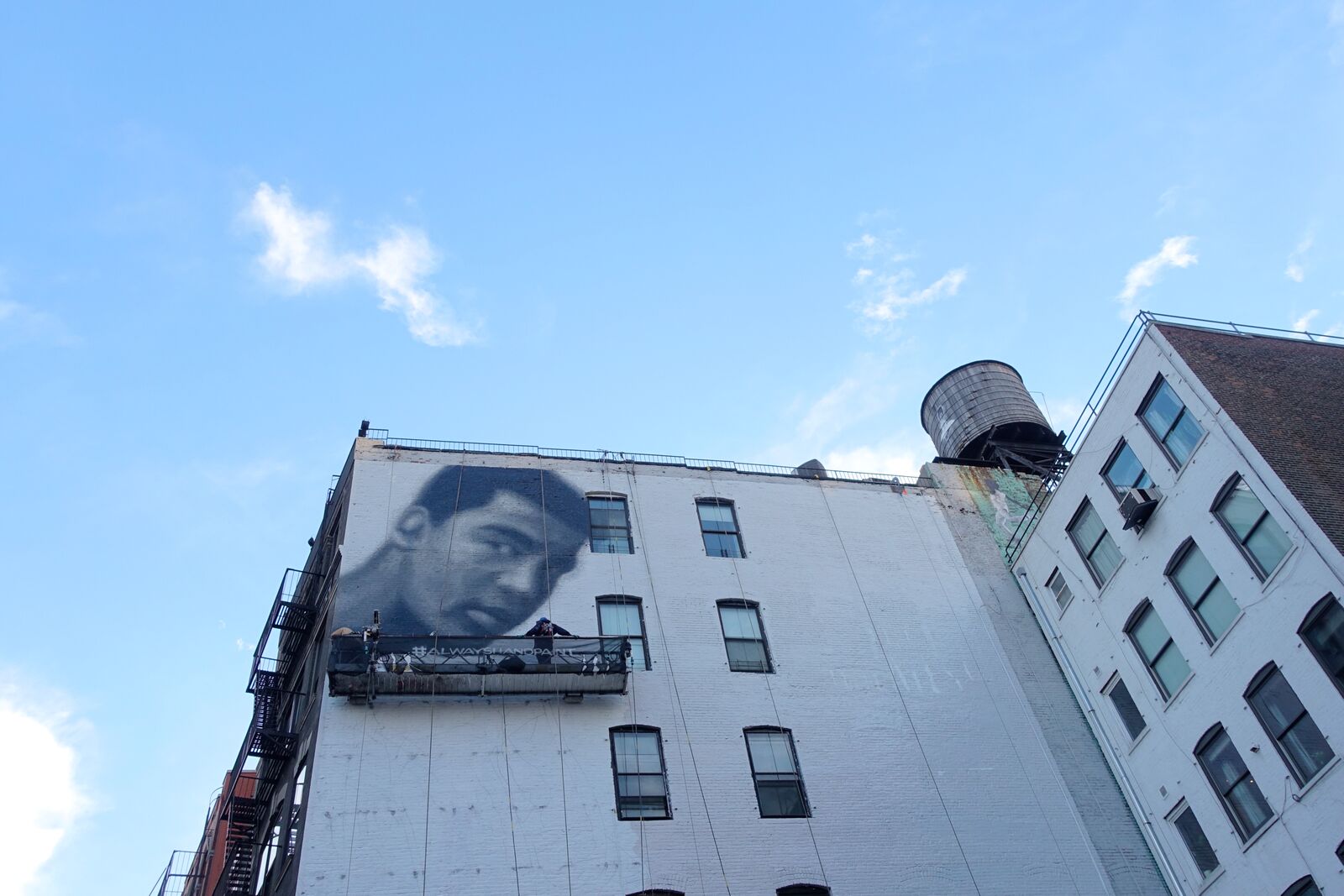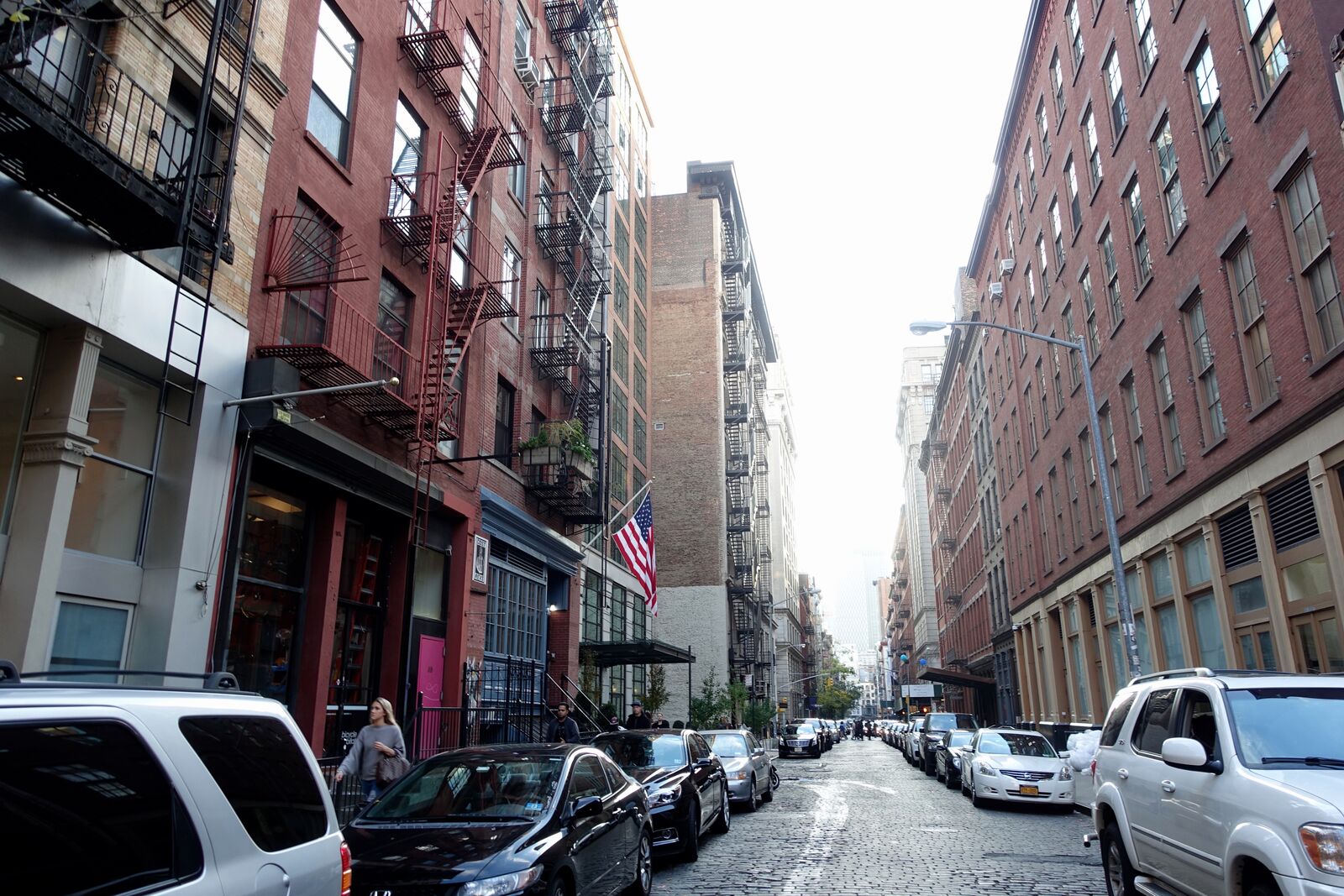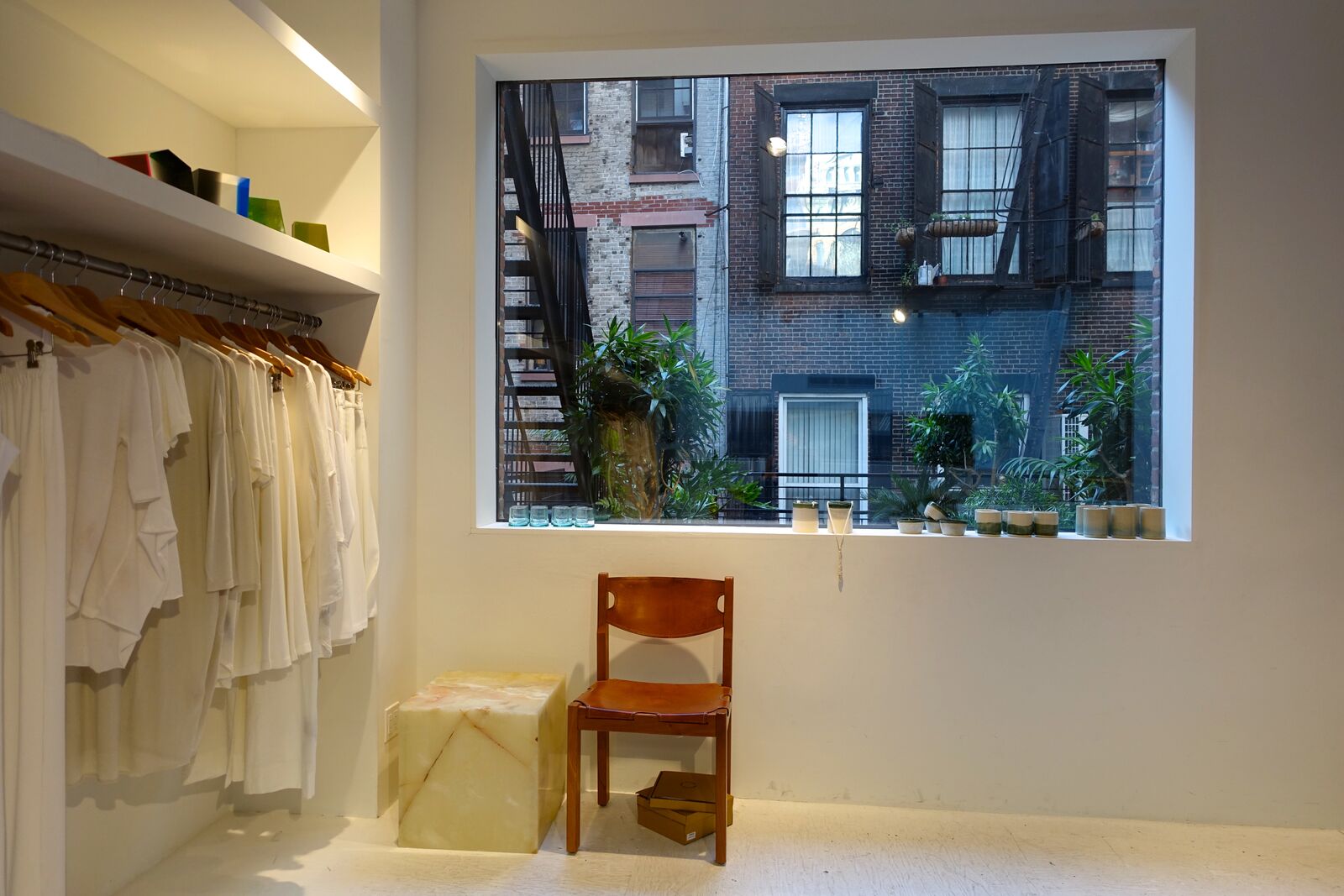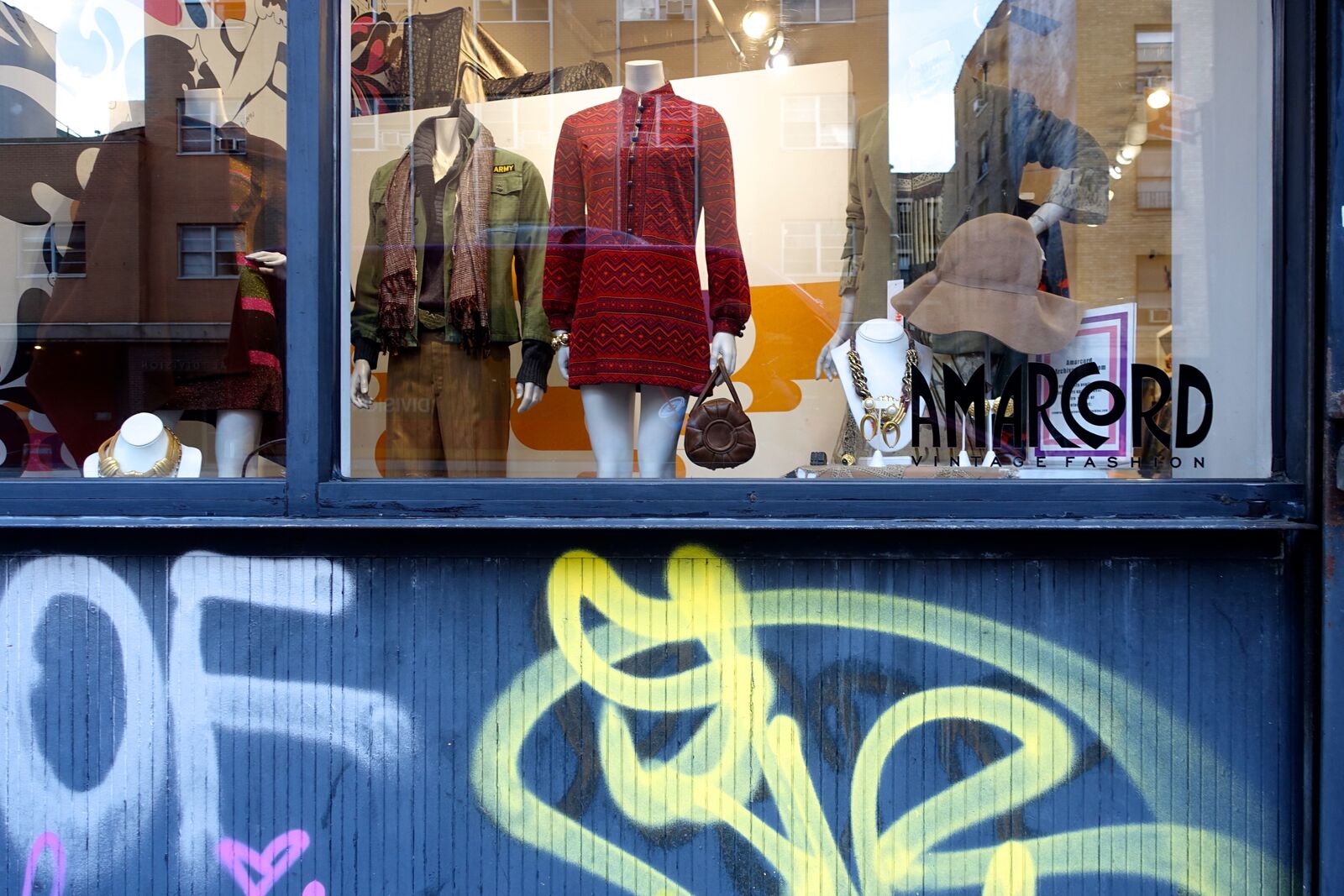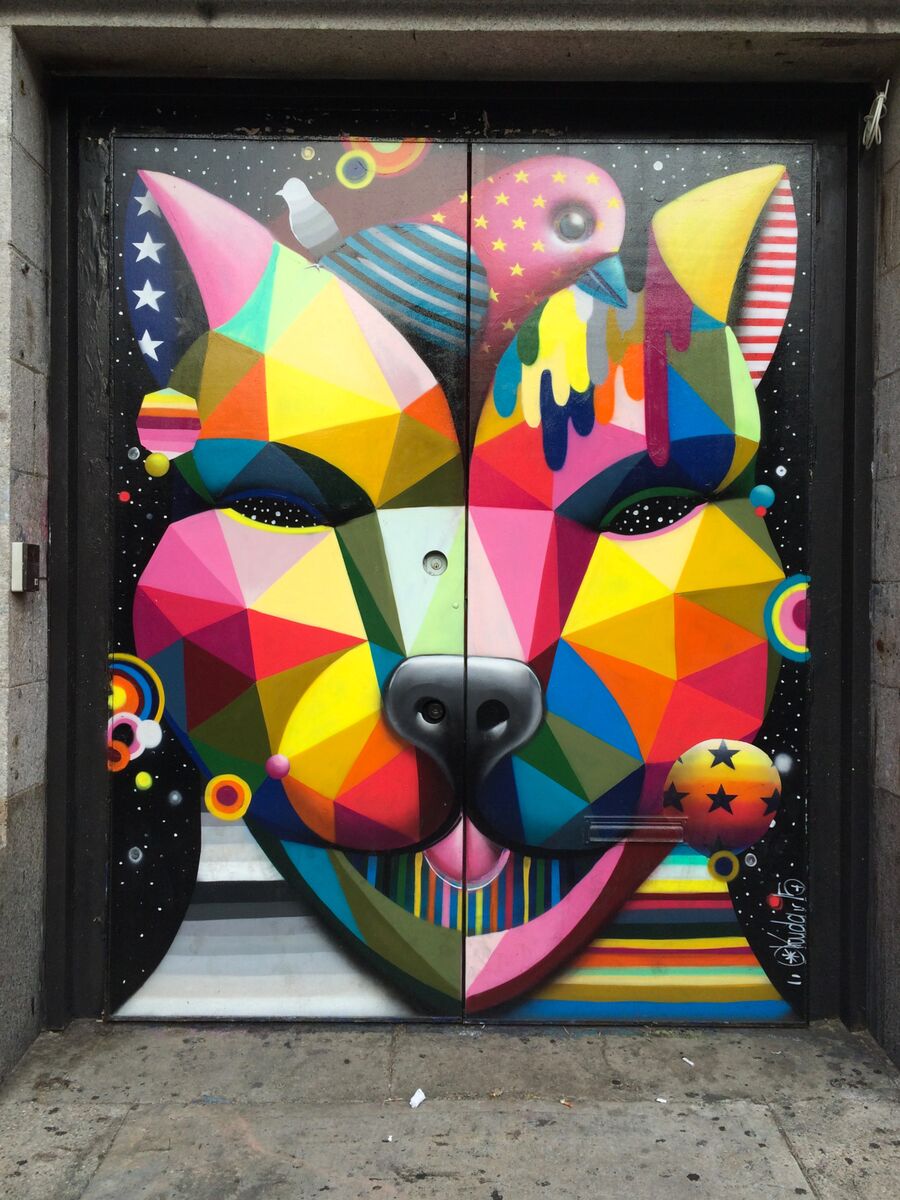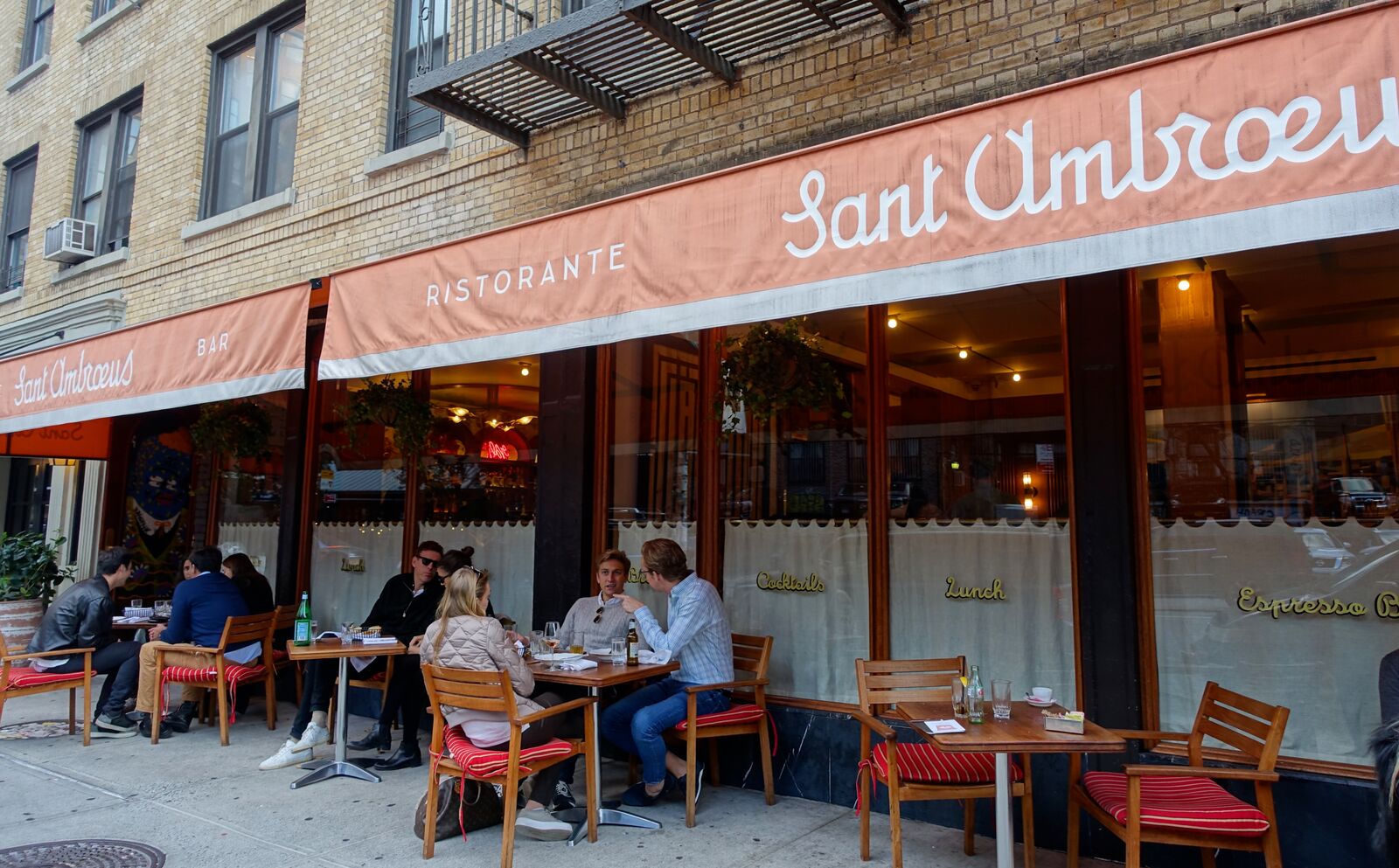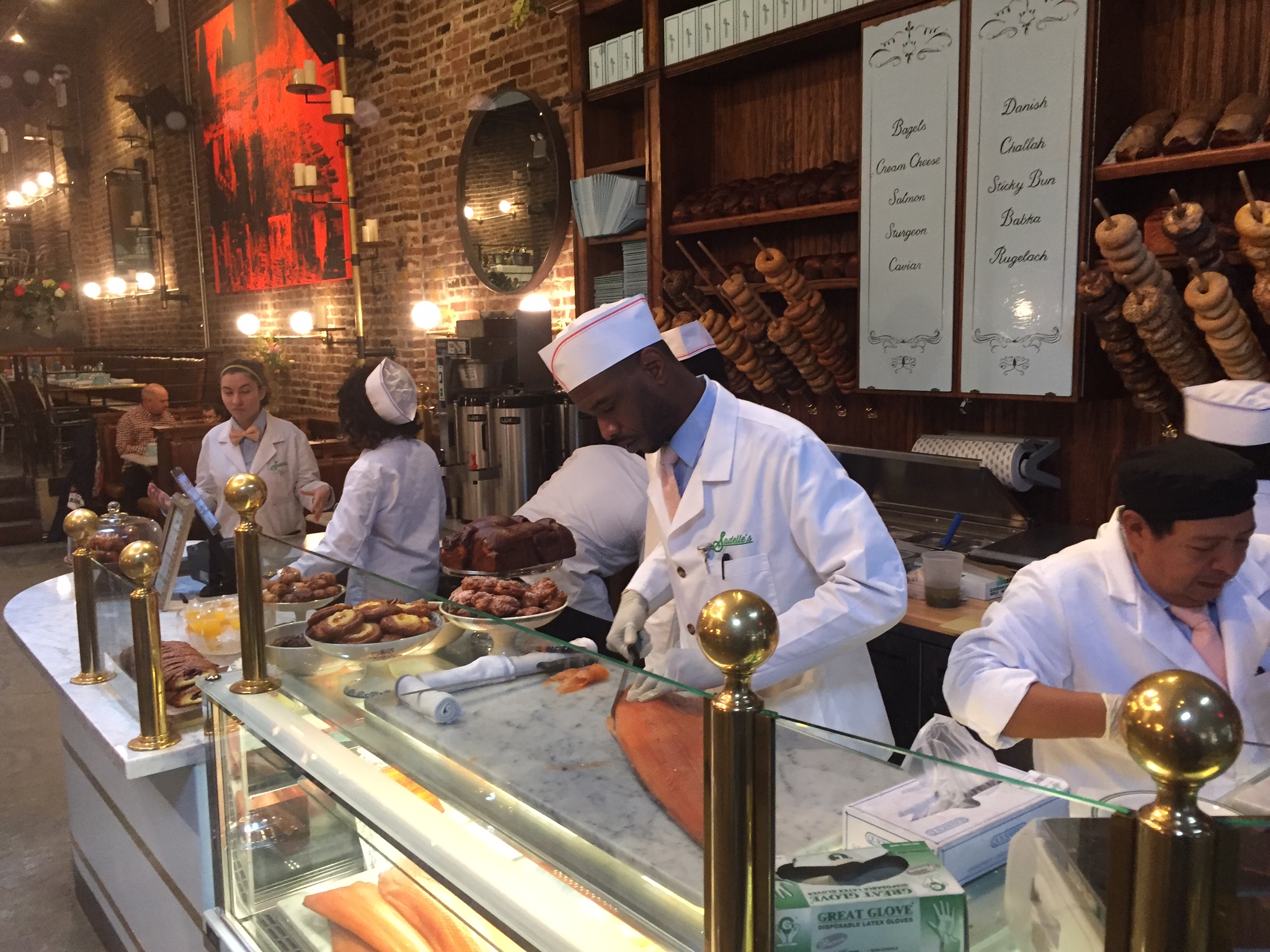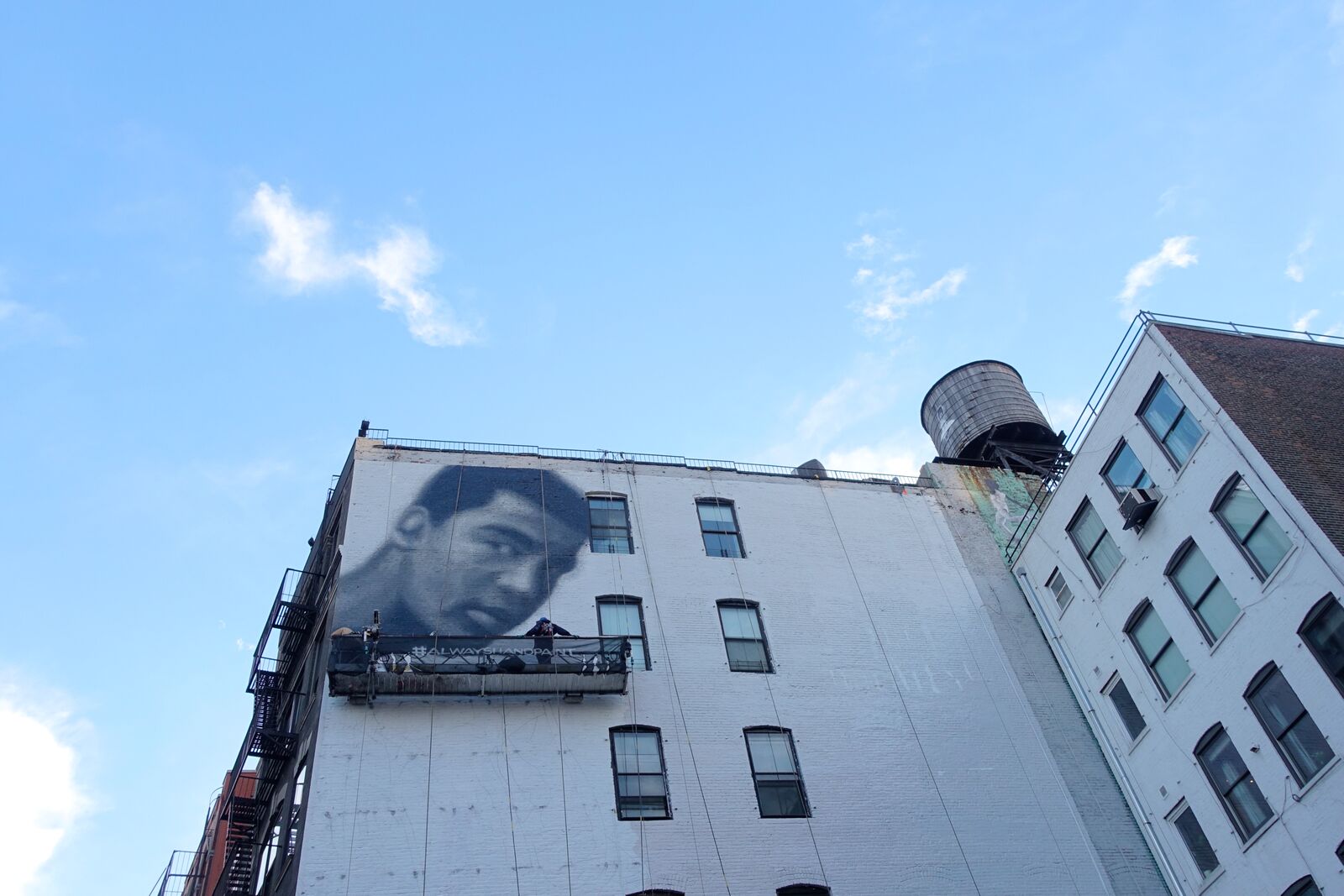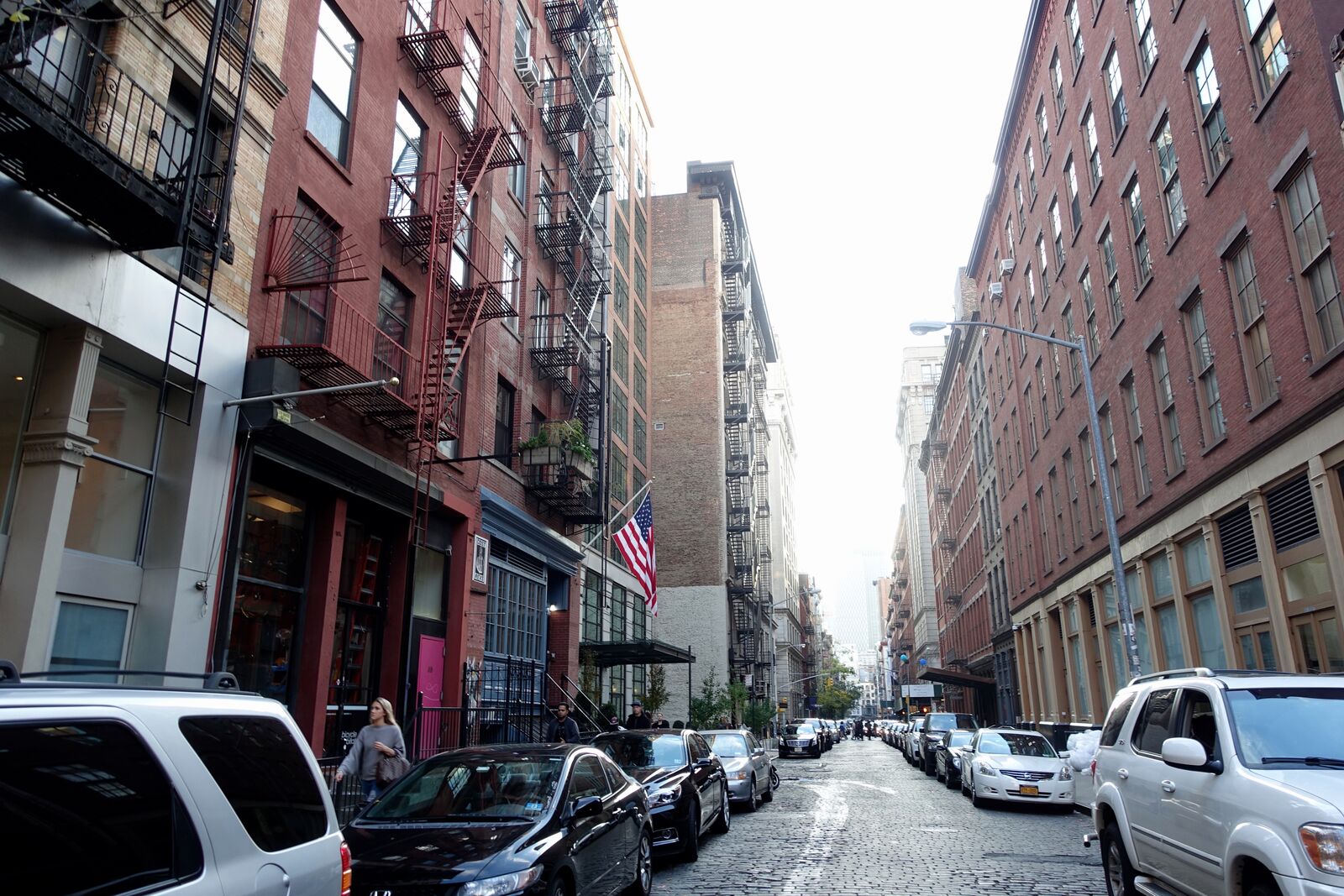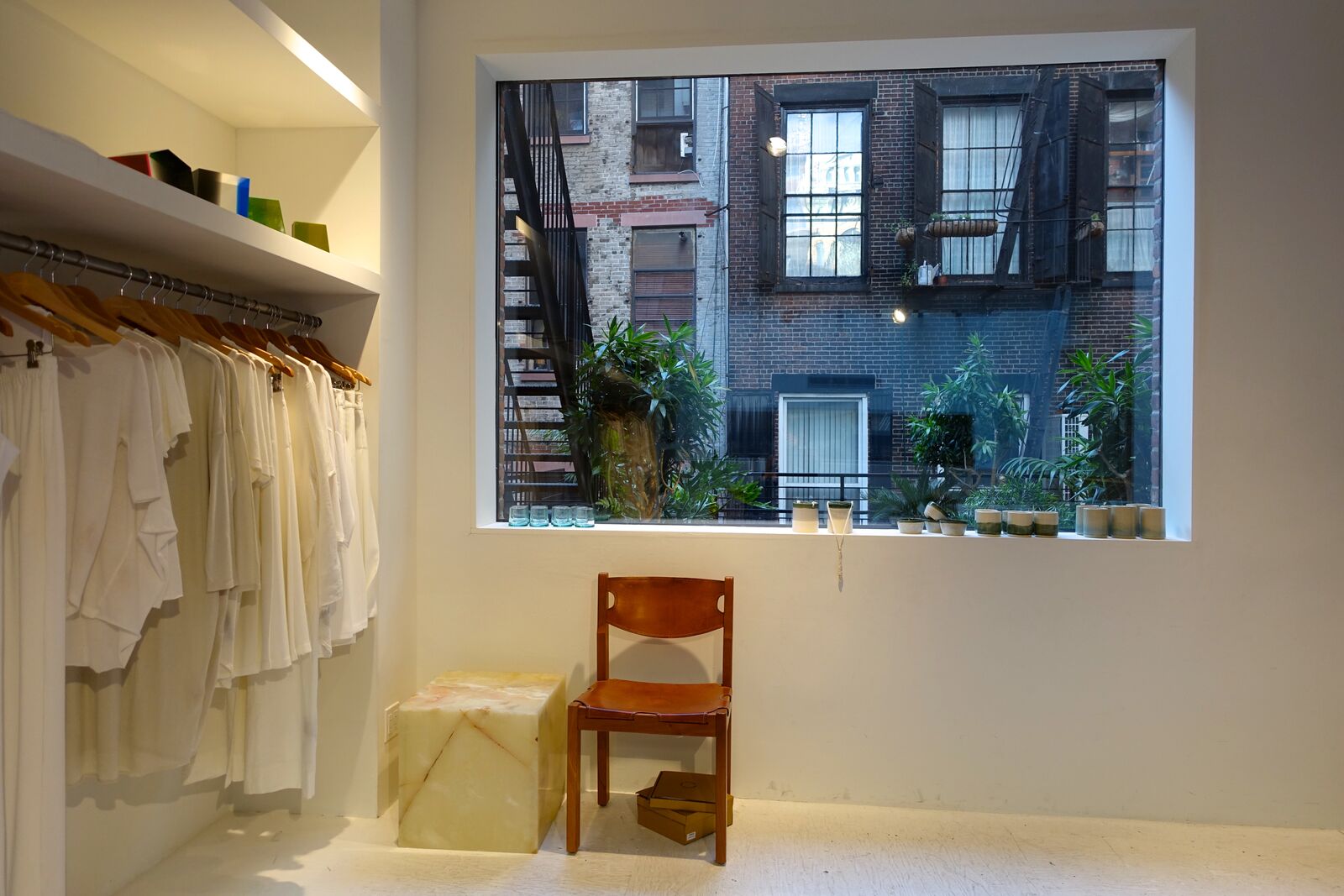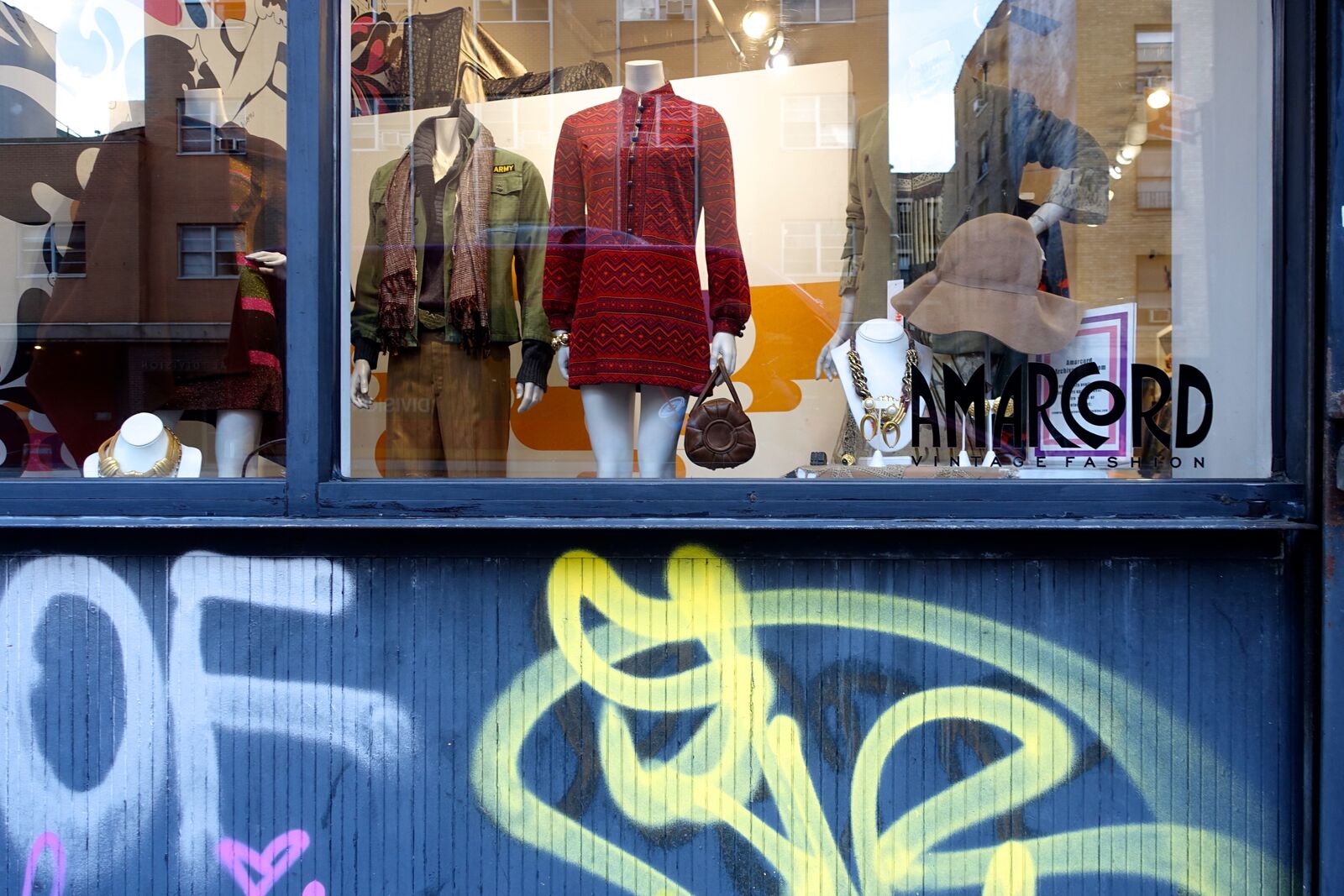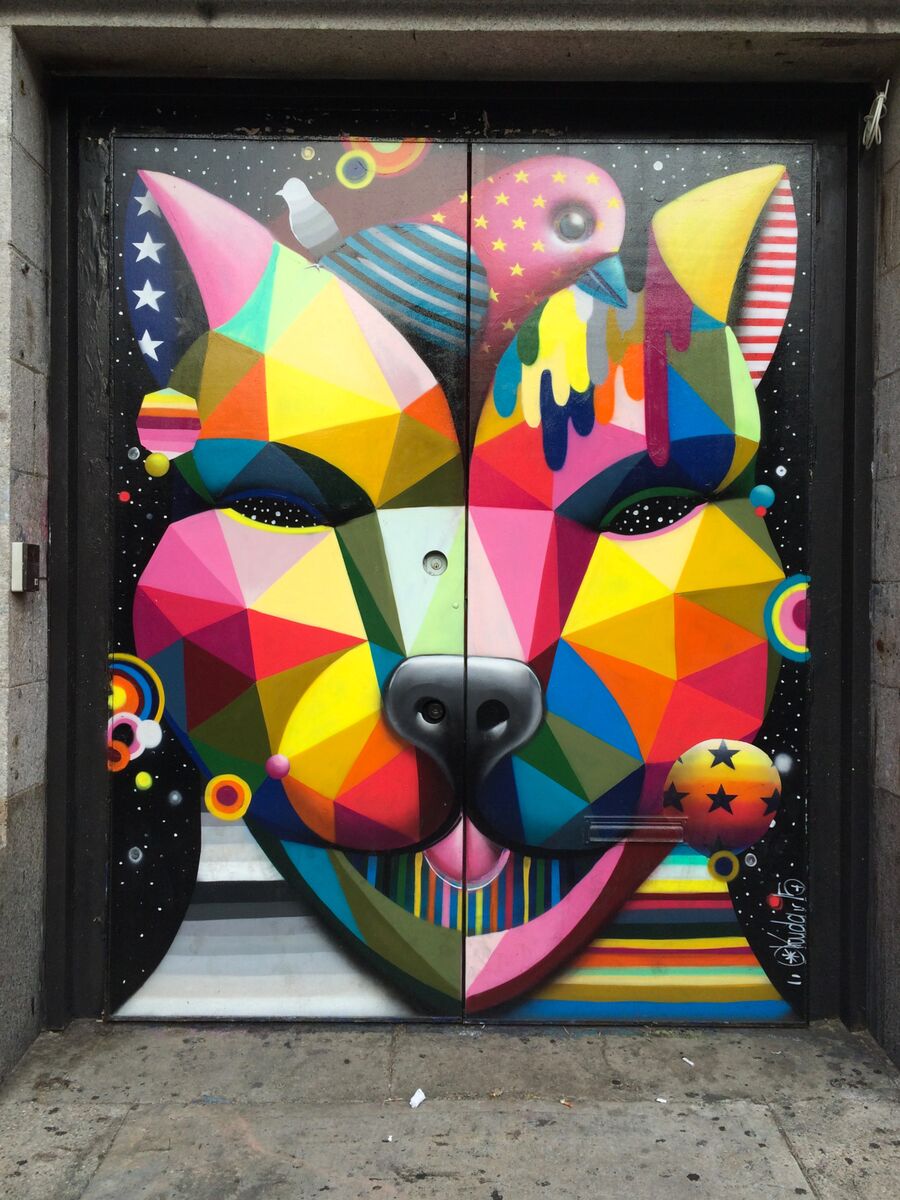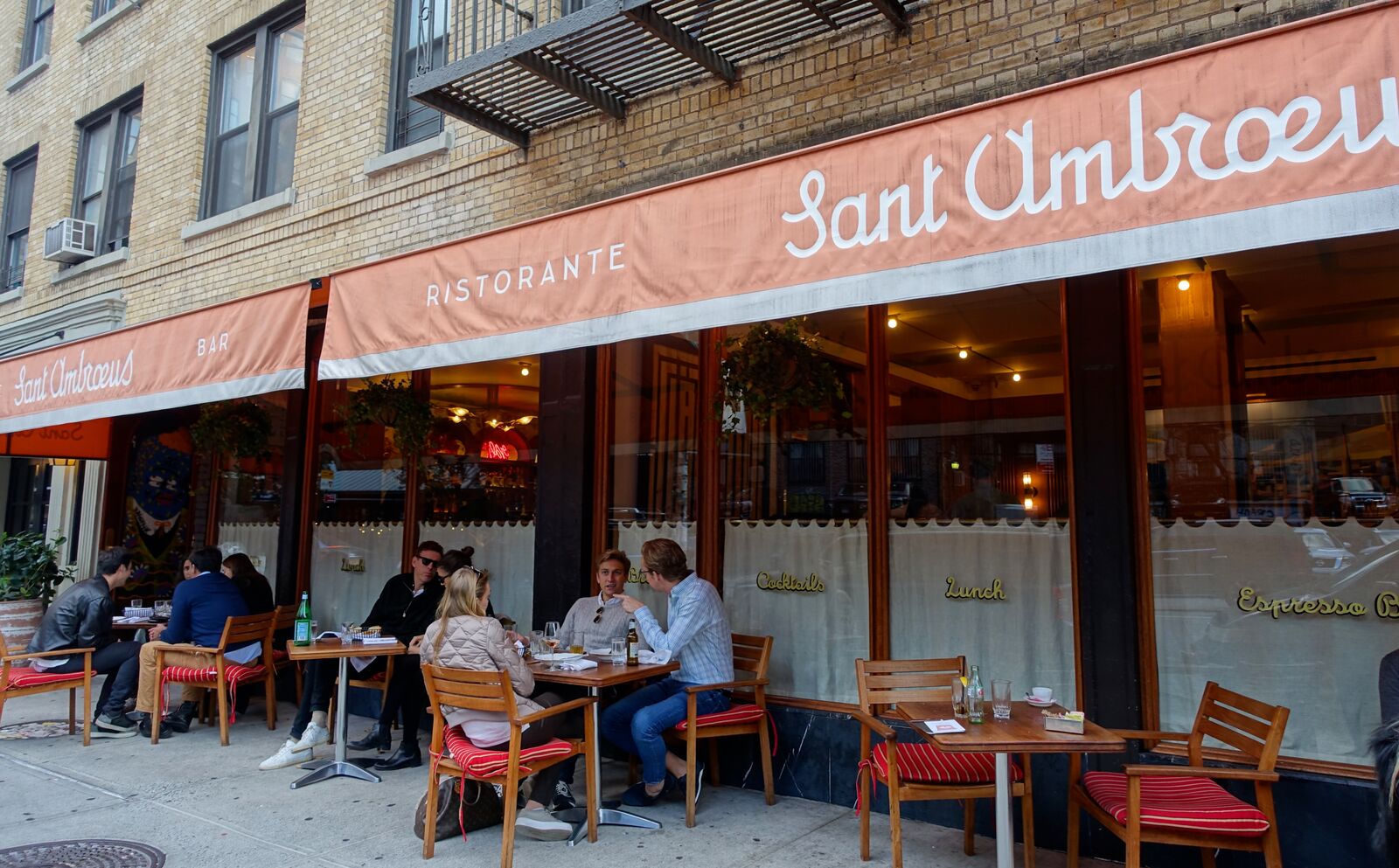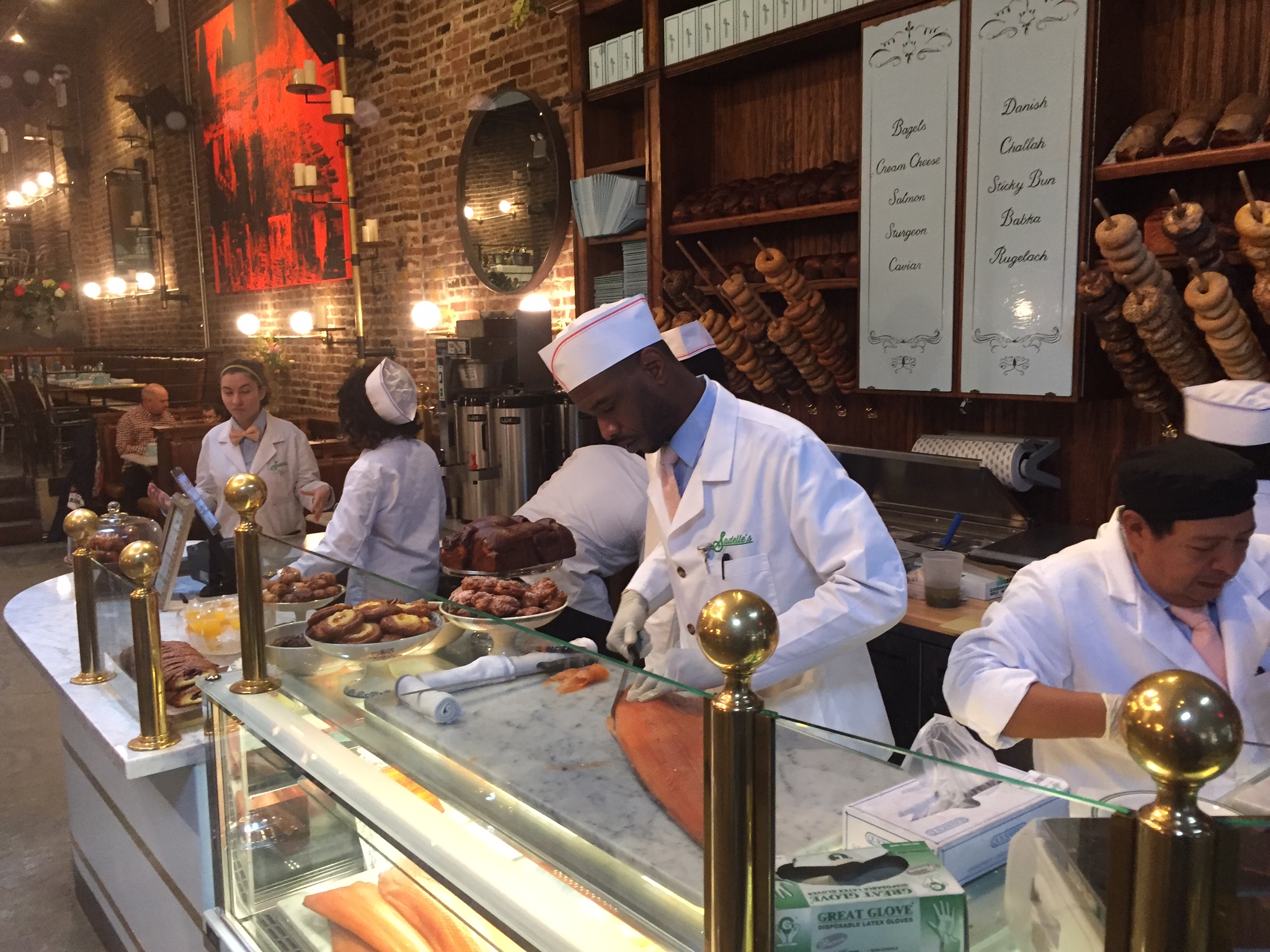 Soho, until the mid 90's, was the epicenter of New York's art world, home to numerous commercial lofts and art galleries. Though the galleries have long since moved to Chelsea and the LES, Soho, in its latest incarnation, has emerged as a premier shopping and dining destination. Packed with tourists on the weekends, it's best to stroll the cobblestoned streets during the week. And though we're fans of some of the chain stores that populate Broadway, it's the smaller streets where our favorite places reside.
Stay: From the moment you walk into the lobby of the Crosby Street Hotel, you know you've arrived somewhere special. In the heart of Soho, the first Firmdale Hotel in the U.S., showcases the same warm, quirky, colorful style that is a staple in their London hotels such as the Ham Yard, Charlotte Street and Haymarket Hotel. With a private guests only courtyard garden and library (with their signature honor bar) this hotel is a calm, art filled oasis, not a small feat in bustling Soho. The restaurant is a welcoming, stylish spot for a meal, afternoon tea or cocktails.
Work Out: Combining high-energy, core-shredding and cardio—think fusion Pilates at Wundabar. For a different kind of yoga class, try a hip-hop class at Y7 Studio. The 60 minute flow classes are held in a heated, candle lit room, with the music and darkness encouraging your focus to shift to breathing and letting go.
Morning Perks: La Colombe is always packed for a reason, serving some of NY's best coffee, with two locations on Lafayette Street. Ground Support, over on West Broadway is another neighborhood favorite located in a former art gallery.
Fresh Juice: With two locations in Soho, Danish import Joe and the Juice satisfies juice junkies and caffeine fiends all in one cool, hip space meant for hanging. One of our favorite health fixes, Melvin's Juice Box (located next door to sister restaurant and Jamaician café, Miss Lily's) sells delicious combinations from the master himself--Melvin Major Jr.
Sweet Treats: Don't worry if you don't want to wait on the early morning line for Dominque Ansel's famous cult Cronet before they sell out, everything else they bake here is just as sweet.
Breakfast: The Major Food Group is on a roll with such hot ticket restaurants as Santina, Carbone, and Dirty French; adding another big hit to their resume with Sadelle's, their elevated take on Jewish appetizing. Quieter on weekdays, impossible on the weekends, and with a take out bakery for bagels and babkas; the positive reviews keep pouring in. Join the fashionistas at Jack's Wife Freda, a cozy café popular at all times of the day serving American-Mediterranean fare. Try the Green Shakshuka served with challah toast or later in the day a bowl of matzoh ball soup. Over on Thompson, Petite Cocotte is another fashionable spot, a small café from the owners of Cocotte, the French bistro next door. Serving breakfast starting at 7am, the restaurant switches to salads and sandwiches at lunch and tapas at dinner.
Beyond Zara: We've been an online fan for years of Totokaelo, and were thrilled to hear of its recent opening in New York on Crosby Street. The space is stunning, spread out over four floors offering a well-curated mix of high-end labels, newer finds and an in house line. Things don't come cheap at 45rpm, but the deconstructed Japanese minimal designs last for years, getting better with age. Like Totokaelo, the beautiful space is worth a visit alone. You can always find something trendy and stylish at Isabel Marant, Kirna Zabete, and Kisan. Tiny Dosa has a loyal following for its silk, cotton and cashmere designs—the epitome of bohemian chic. For affordable basics, from the folks behind H and M, check out Cos on Spring Street. This European cult brand opened last December with modern, functional clothes for men and women. Uniqlo may have lost some of its allure now that it is has multiple locations throughout the city and country, but it still can't be beat for affordable basics. For the latest trends and a great selection of stylish shoes that won't set you back, browse the three floors of Top Shop, where the inventory changes almost on a weekly basis.And then there's Opening Ceremony, cutting edge, known for its collaborations and themes, it's always worth a visit.
Lunch on the Run: Delicious Dosa's big enough to share, all served with house made chutneys, can be found at Hampton Chutney Co. We've been known to stop by just for the addictively sweet Chai iced coffee. Serving Pan- Asian dishes, cafeteria style, Kelly and Ping is a solid go-to for noodle soups, wok dishes, salads and summer rolls. Smile To Go, a takeout spinoff of the popular Village café, is a good stop for a quick bite or one of their delicious cookies. Order a Brando or Pacino at Italian sandwich shop Alidoro, where the sandwiches are as good as the names--also with many vegetarian options. There's not too many better quick bites than a fish taco at La Esquina washed down with a house-made aqua fresca.
Power Lunch: Expensive and impressive, always bustling Lure Fish Bar is a grown up space that's excellent for seafood, sushi and fish dishes.
Fashionable Bites: Join the stylish crowd at chic Sant Ambroeus for modern Milanese cuisine.
Vintage: Amarcord sells high-end designer vintage for men and women, stylish and edgy—most from European designers that are sourced from the owner's travels abroad.
Food Mecca: Who doesn't love Dean and Deluca, especially if someone else is paying. Dean and Deluca, a Soho institution since 1977, is a great source for quality prepared foods, beautiful breads, cheeses, gourmet products, cookware and more! You can order gift baskets online—a prefect guest thank-you present and a sure fire way to get invited back. For traditional food and wine from Spain, head to Despana for the best selection of Spanish ingredients, with a small café in the back of the shop for a tapas fix.
Design and Décor: A fixture in Soho for over 20 years, Aero, designer Thomas O'Brien's store is part home shop, part antique gallery. Here you'll find great accessories, textiles, lamps, and baskets galore; in addition to larger items. Global Table is a small store packed with handpicked tabletop and home accessories, a perfect place for a hostess gift or for your own kitchen. You never know what you're going to find at Michele Varian, a treasure trove filled with pillows, linens, tableware and beautiful jewelry. We love Clic, from Calypso founder Christiane Cello, a concept store where you'll want to leave with a few of her luscious throws, pillows or gorgeous photography books.
Dinner: One of this seasons hottest new spots just might be a seat at Altro Paradiso from the team behind acclaimed Nolita restaurant Estela. Here the food reads Italian, but not your typical red sauce from chef Ignacio Mattos served in a stylish, bright and buzzy room. An excellent wine list, with many well priced finds rounds out the experience. We could make a meal out of the bacon naan and chutneys at brand new Pao Walla from Chef Floyd Cardoz (of Tabla fame), but then we'd miss the excellent chicken tikka, pork ribs vindaloo and a lick the plate skate wrapped in a banana leaf with a coconut sauce.
SoHo Classics: We've been going to Raoul's for over 30 years, for the best steak au poivre and frites; a true Soho fixture dating back to the 70's. Balthazar still remains one of the city's most popular restaurants, an authentic French bistro from famed restaurateur Keith McNally—also good for breakfast, lunch and brunch on the weekends. great for brunch on the weekends. Other favorites in the neighborhood include Charlie Bird, Hundred Acres, Blue Ribbon and Blue Ribbon Sushi.
Not your Multiplex: Catch the latest indie release or foreign film at Angelika Film Center, the iconic New York art house cinema loved by film makers and film fans alike for their always diverse selection of films.
After Dinner Drinks: Pegu Club is a stylish cocktail lounge with comfortable couches equally good for groups or a romantic date. Pegu specializes in the "fine art of making drinks" using fresh squeezed juices and their own infusions, tinctures and syrups.