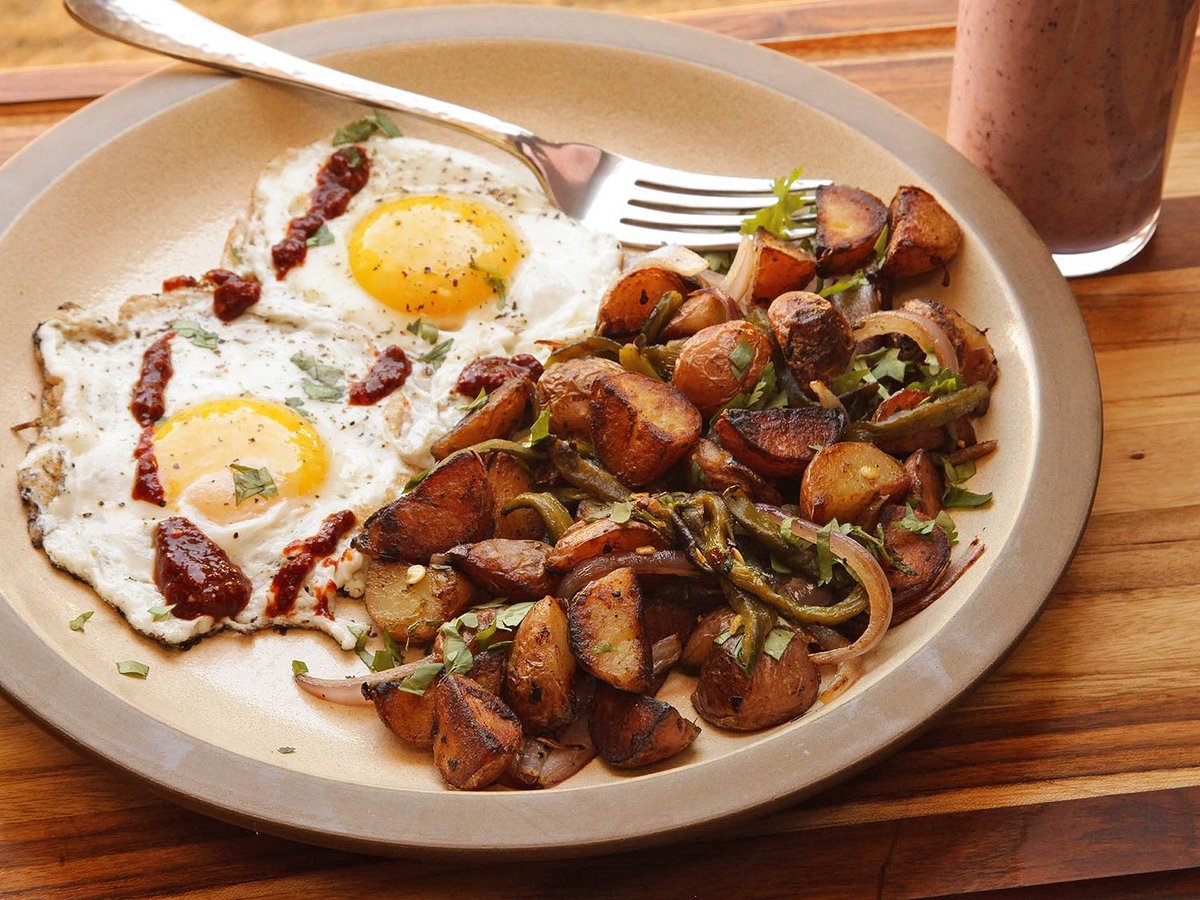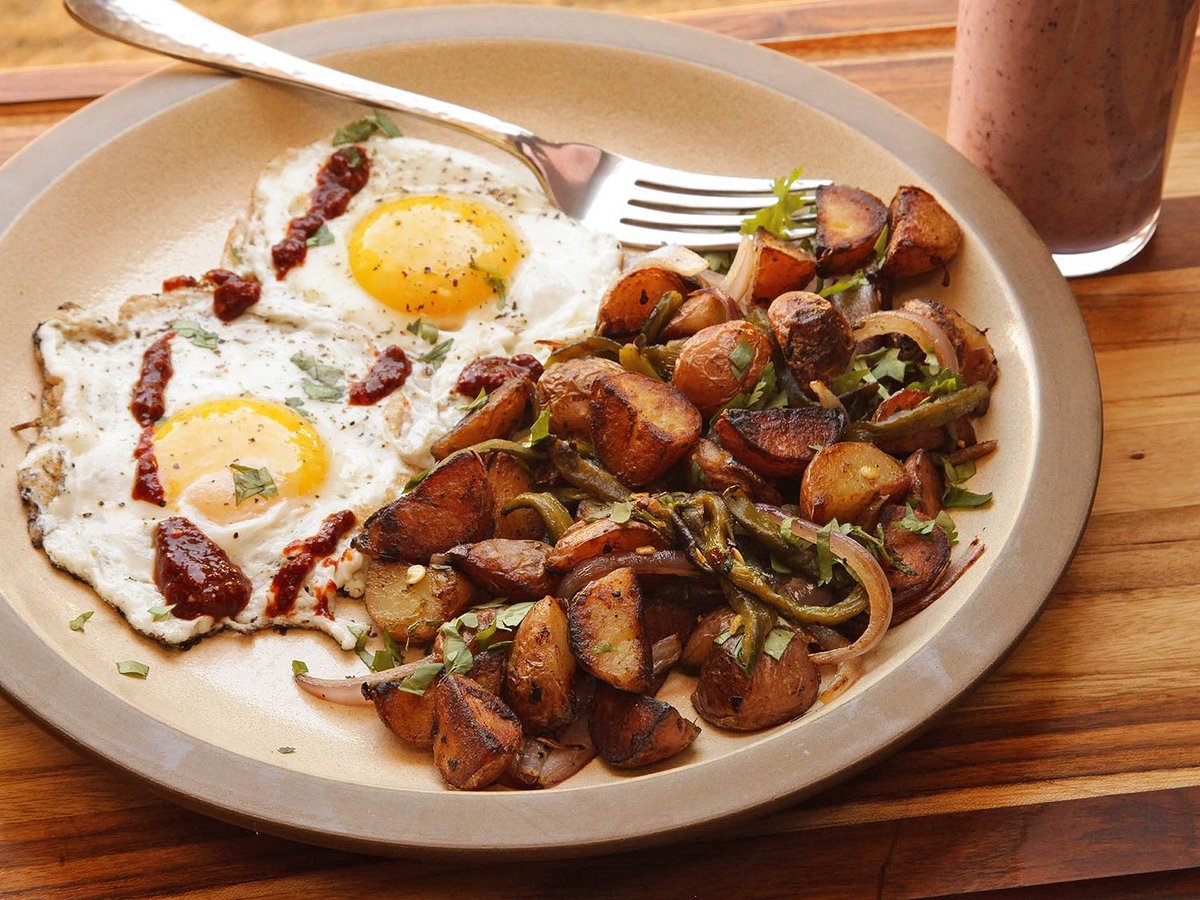 We sat down to lunch with Jelena Pasic at her bustling restaurant Harlem Shake after reading her inspiring story in Ina Yalof's wonderful new book "Food and the City." In just a few years Harlem Shake has become an essential part of the neighborhood, a big success due to a winning combination of delicious food made with only the best ingredients and a hip retro diner vibe. Order the classic burger made with Pat la Frieda beef and don't even think about skipping the Red Velvet milkshake. With a second Harlem Shake opening soon in East Harlem on Second Ave and 111th St., Jelena is not slowing down anytime soon. We are excited to share her favorite spots in West Harlem, one of New York's most authentic and liveliest neighborhoods.
Coffee: Lenox Coffee is a specialty coffee house with a real local flavor owned by two neighborhood guys. They have rotating art exhibits and there's always great music playing—it's got a great vibe!
Favorite Breakfast: I have to say Harlem Shake, and not because it's my place. We serve locally roasted coffee—the eggs and dairy are 100% organic and we do a great version of shrimp and grits and our popular Harlem Hangover, a spicy sweet potato hash served with a fried egg.
Lunch: Yuzu is a newer Harlem spot, it may be bare bones, but the sushi is top notch. I love their unusual combinations; they use pickled plums and yuzu in some of the rolls. Lolo's Seafood Shack serves lunch Friday-Sunday starting at 12. The focus is on seafood with a Caribbean influence--I could eat their signature sauces day in and day out.
Dinner: My favorite is Cheri--it feels like you're dining in someone's home. I call it a dining spa because it's so relaxing--there's the great design, the setting in a brownstone with a lovely garden, live music every night and the warmest hospitality from chef and owner Alain Eoche. (Hospitality that's uncommon in this day and age.) Alain worked in some of the best restaurants in France, but always dreamed of living in New York. The menu constantly rotates and features fresh produce from local markets—I go for the steak and oysters and my all time favorite is the foie gras poached in Sauternes. Cheri is more than just a meal--it's an experience (they also do an excellent brunch.) Another favorite is Zoma for upscale Ethiopian cuisine, the menu is super original and everything is spicy and flavorful. For something casual and fun go to Sexy Taco, Dirty Cash. The Cecil, from respected chef and owner Alexander Smalls, tends to be more expensive but it makes for a nice night out. The food is Afro-Asian-American and they have excellent cocktails.
Drink Up: I like to go to Babbalucci, a newer Italian spot with amazing cocktails from mixologist Enzo Cangerni. (The restaurants also hosts art and music events) A neighborhood staple is 67 Orange with handcrafted cocktails from cocktail master-- Karl Franz Williams.
Hangout: I'm not quite sure how to classify Angel of Harlem—is it a club or is it a bar? All I know is it's really fun! There's a scene on the weekends—it's especially good for singles and 20 something's.
Music Venues: It is important and I want people to be aware of what is happening in Harlem. High rents and greedy landlords are pushing out cultural institutions that anywhere else would be classified as landmarks. In the last few years we lost St. Nicks Jazz Pub and the historic Lenox Lounge after 73 years. I went for a walk on Dec 31, 2012 and it was there, and then I went for a walk on New Years Day and it was gone. To lose Lenox Lounge is a complete shame—it's what Harlem was all about, and should continue to be all about—we don't want to look like midtown. Luckily you can still go to Paris Blues, a Harlem treasure where there's live jazz seven nights a week and no cover charge. Shrine, a world music venue is the real deal with a strong local following. (Other places are more like theater and cater to tourists.) There's music of all sorts with an emphasis on African music. Shrine's sister establishment, Silvana's is another good music spot, with different musical acts each night ranging from jazz to reggae to a late night DJ.
Art: One name—Leanne Stella—she is the founder of the Flux Art Fair and Art in Flux an initiative for public art installations and pop ups events around Harlem.
Museums: The Studio Museum Harlem is a small gem showcasing artists of African descent, both emerging and established. I recommend the newly reopened National Jazz Museum of Harlem. The Schomburg Center for Research in Black Culture should be on every tourists or first time visitor's list.
Shop: For true Harlem style, don't miss a visit to the very hip Harlem Haberdashery . I like the gift store at the Studio Museum. An interesting small, private gallery in a charming brownstone is Maison D'Art (visits are by appointment.) The Malcolm Shabazz Market is a colorful outdoor space with African vendors selling jewelry, trinkets, textiles and clothes. Pompette is a hip wine shop owned by Mozel; he grew up in Harlem and is self-made—he taught himself all about wine—its very impressive. It is the nicest shop with a unique, well-curated selection of well-priced wines.
Gospel: You can't talk about Harlem without talking about gospel. Visitors are welcome at many churches, though you may have to sit in the back section. (These are actual worship services, not a show, so it's important to be respectful) Check the individual websites for specific information. Some of the most well known churches are the Abyssinian Baptist Church, First Corinthian Baptist Church, Mount Neboh Baptist Church of Harlem and New Mount Zion Baptist.