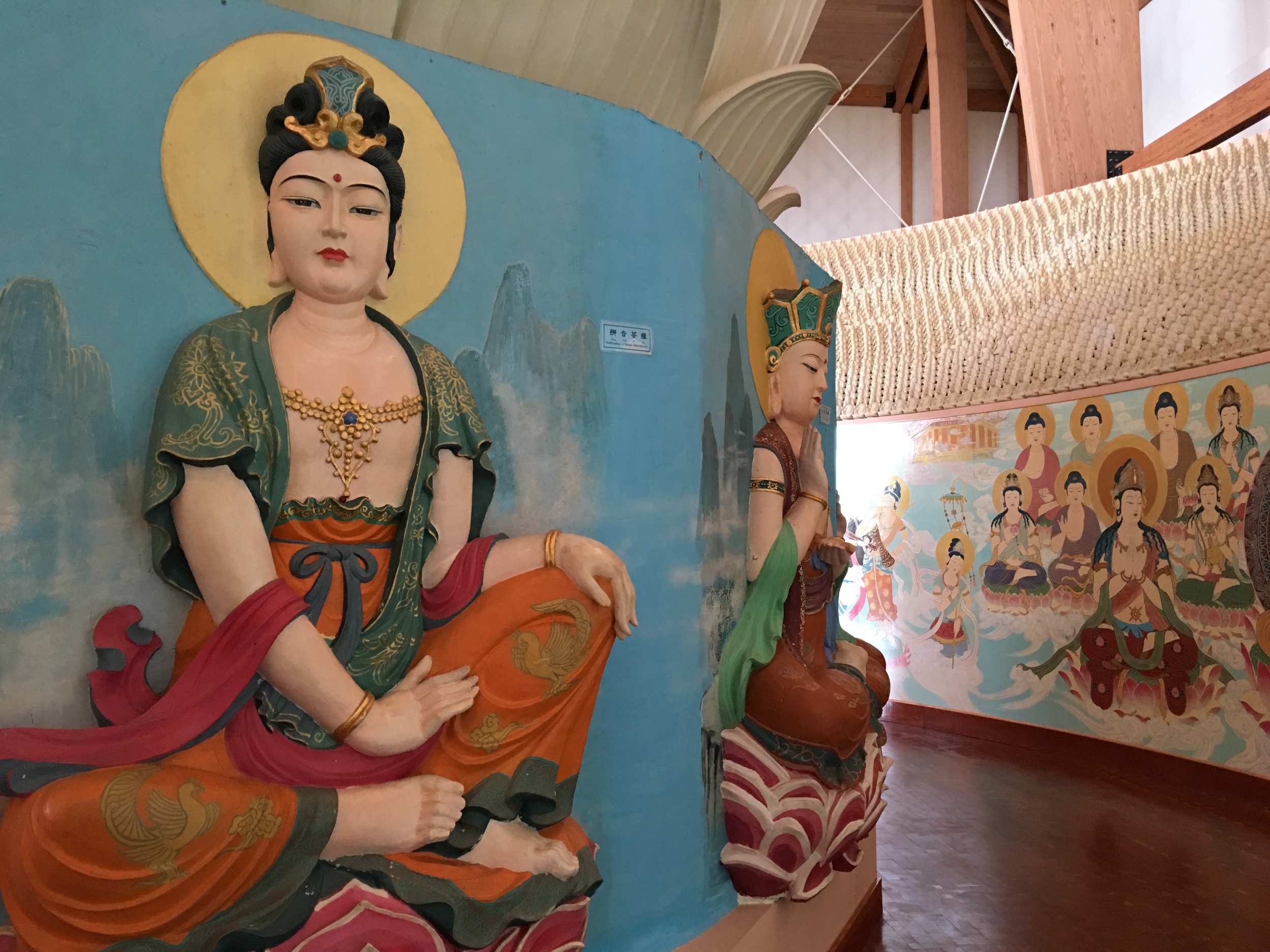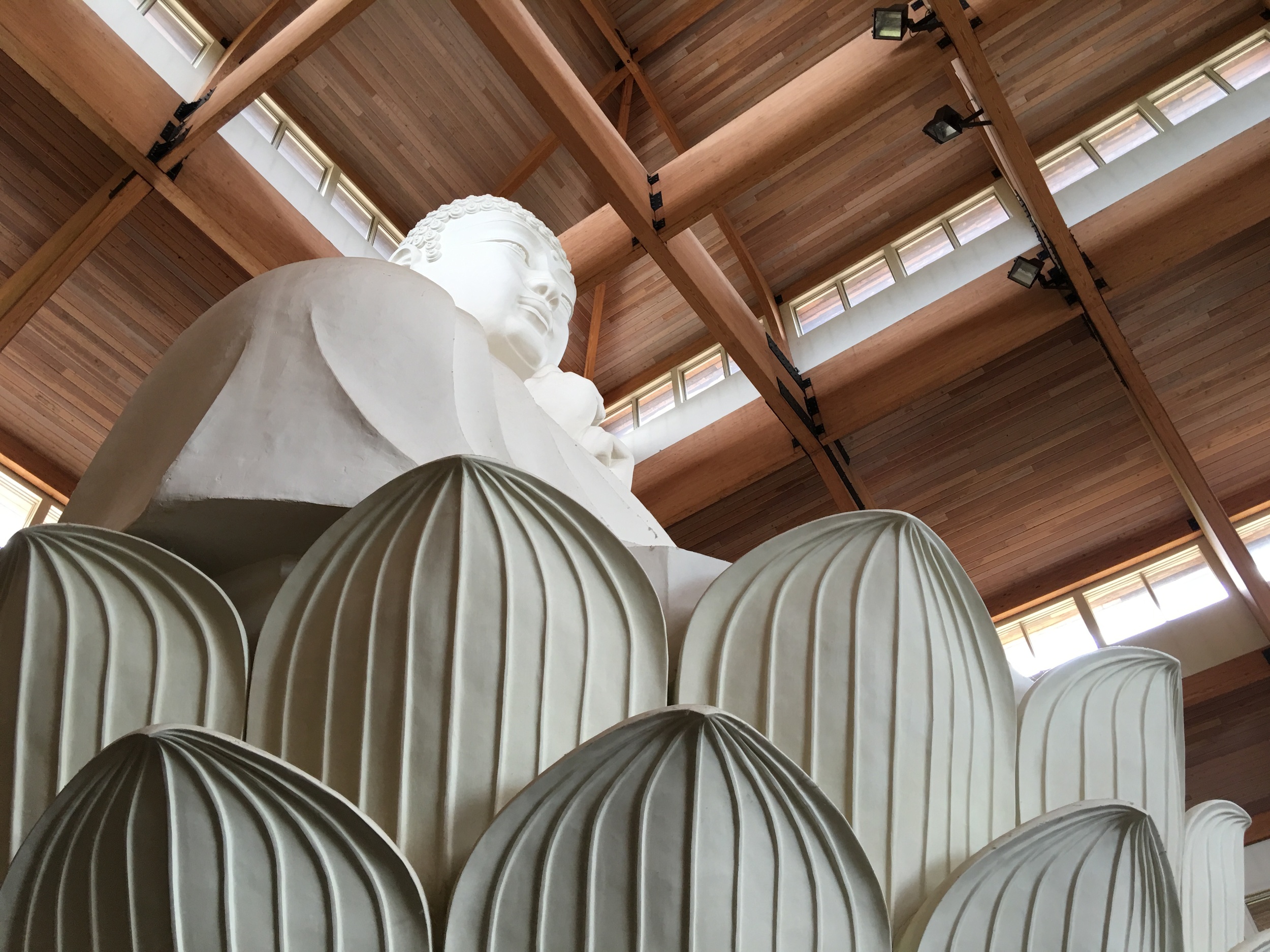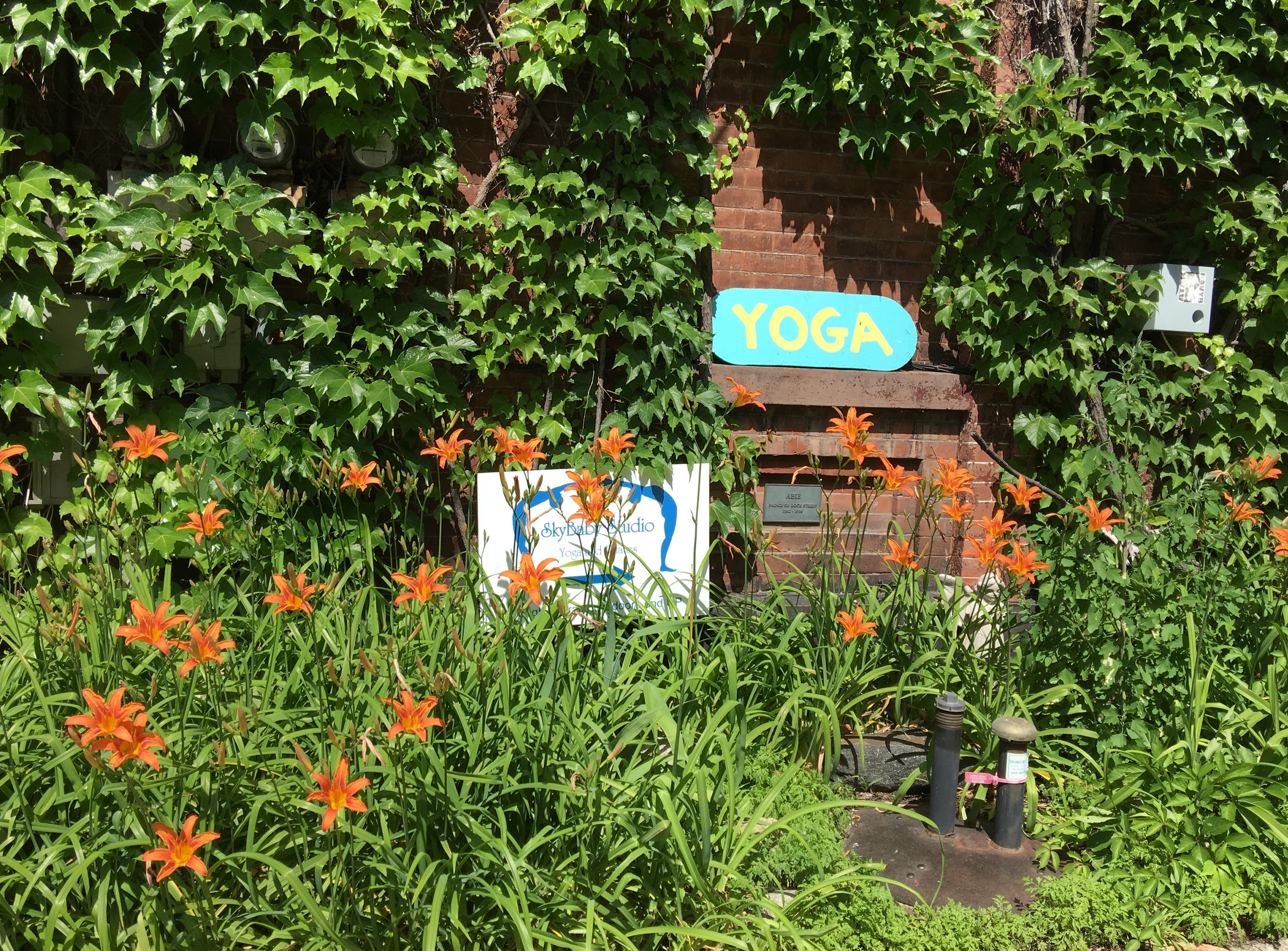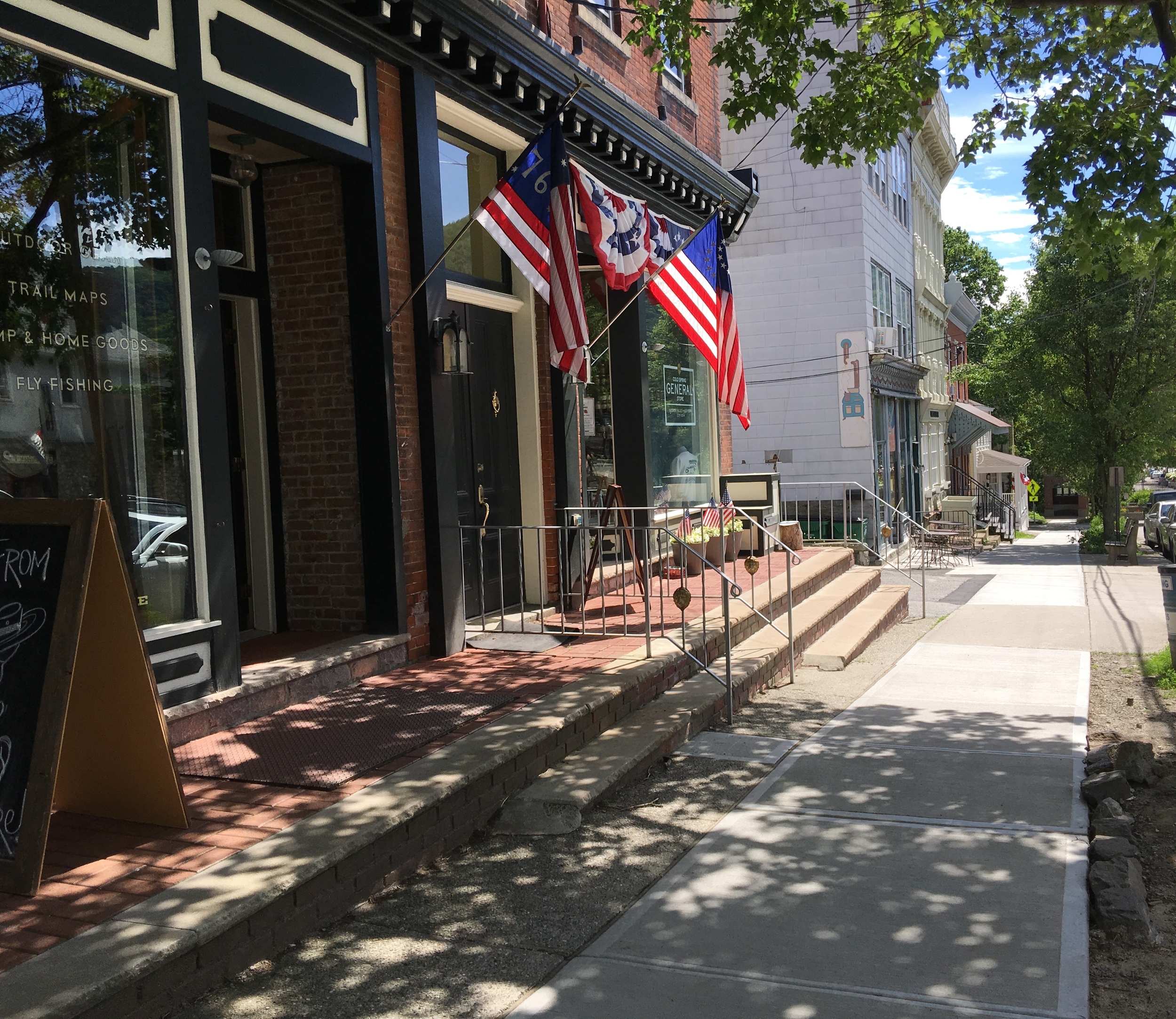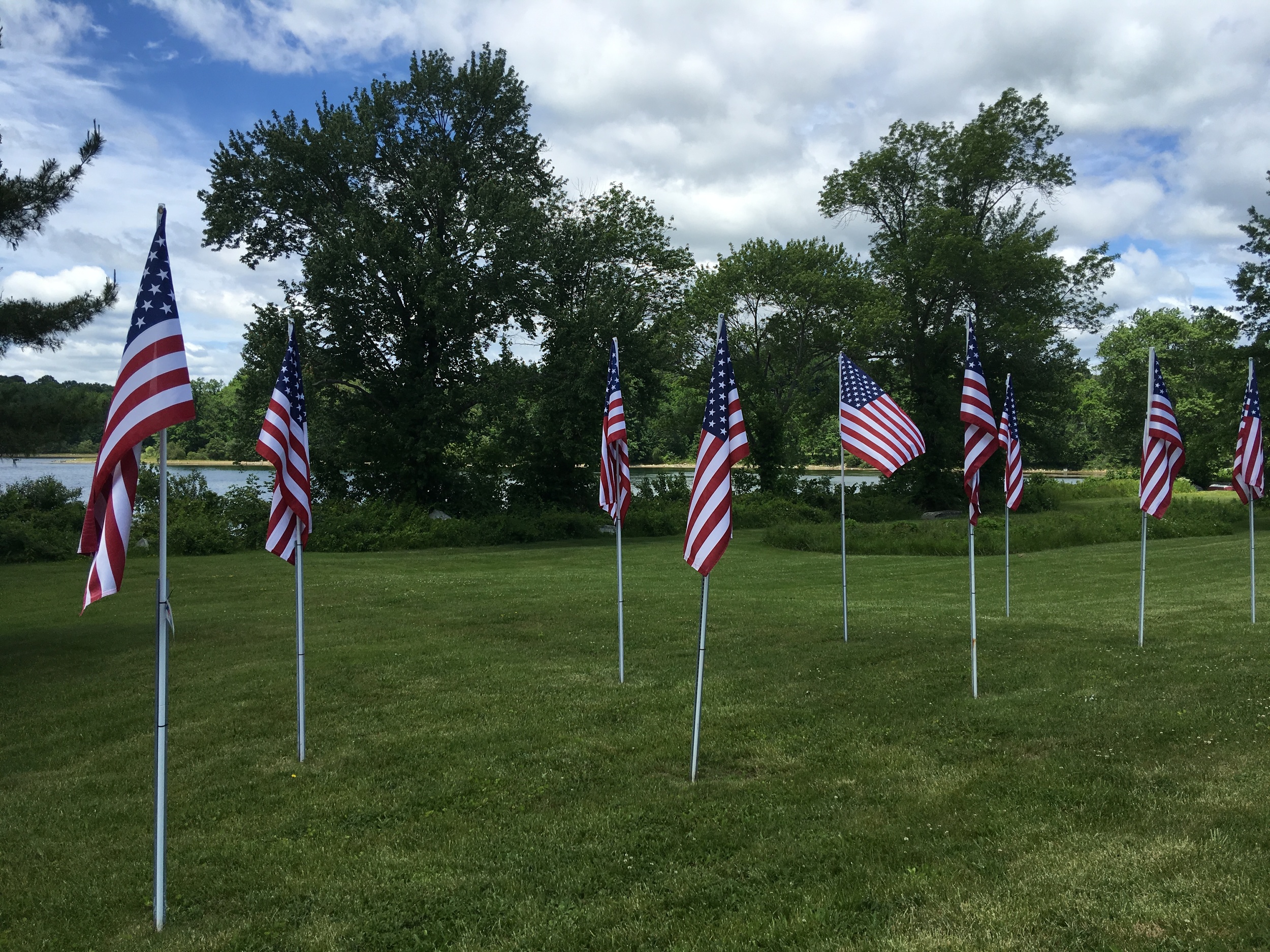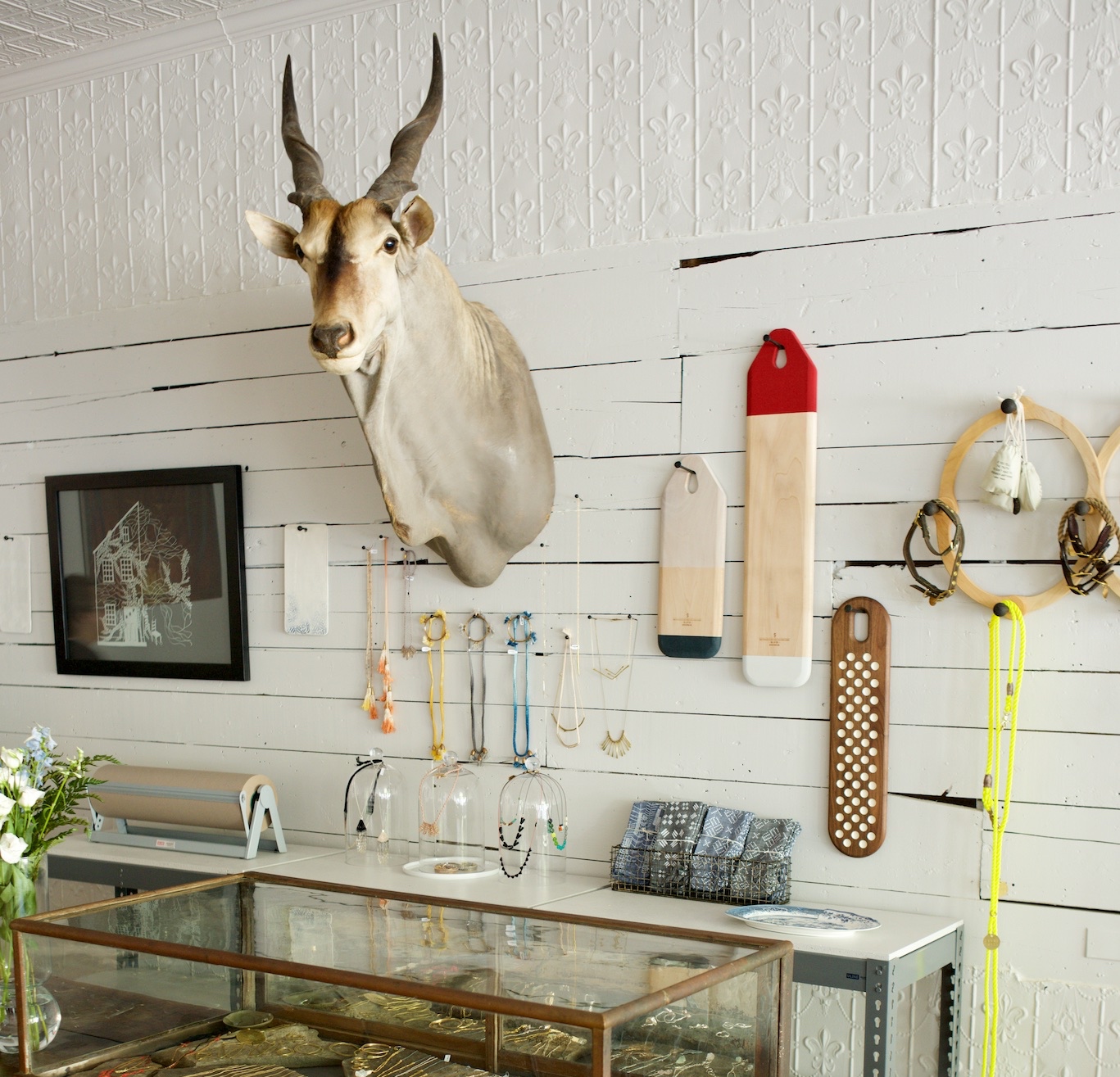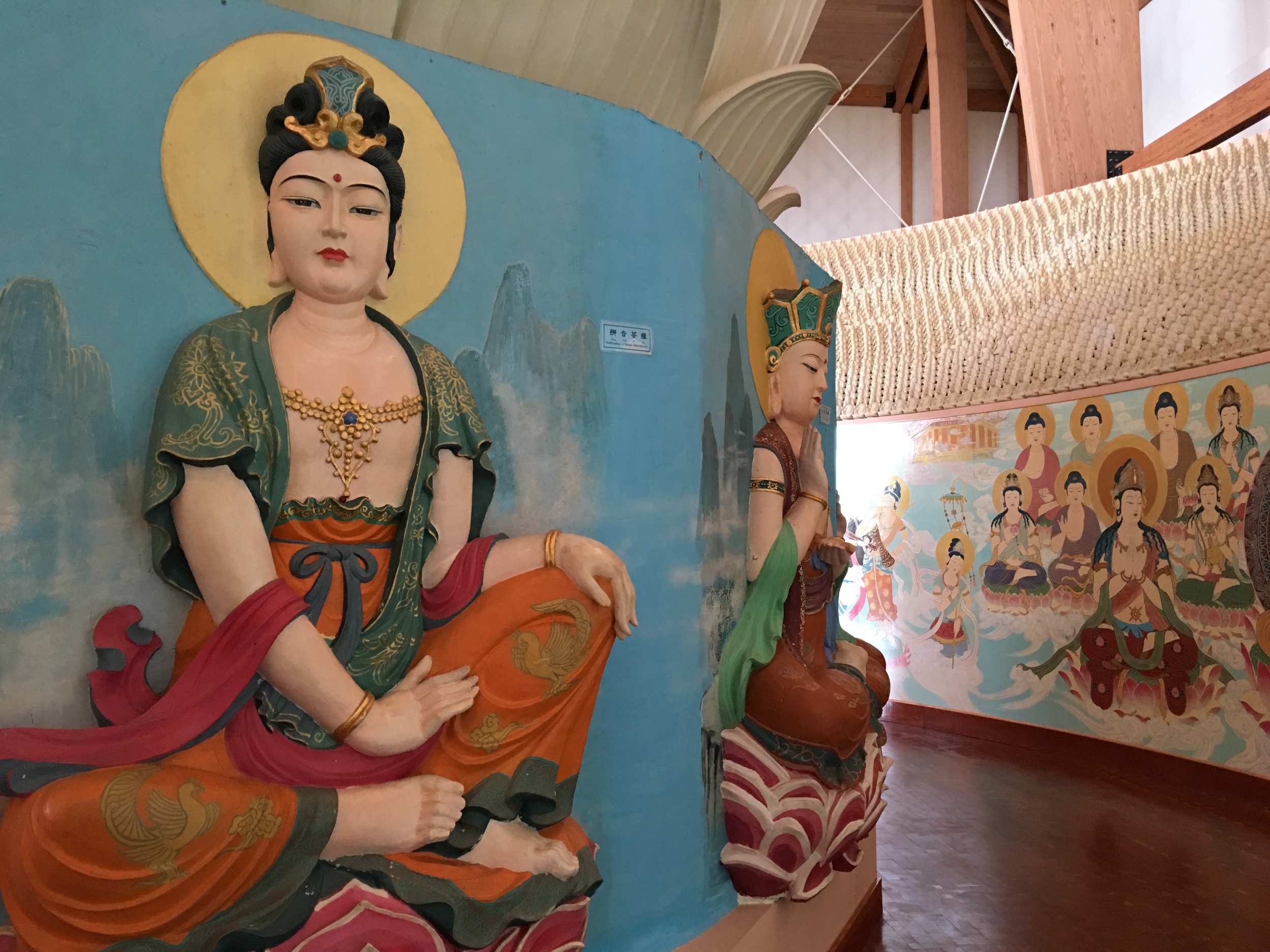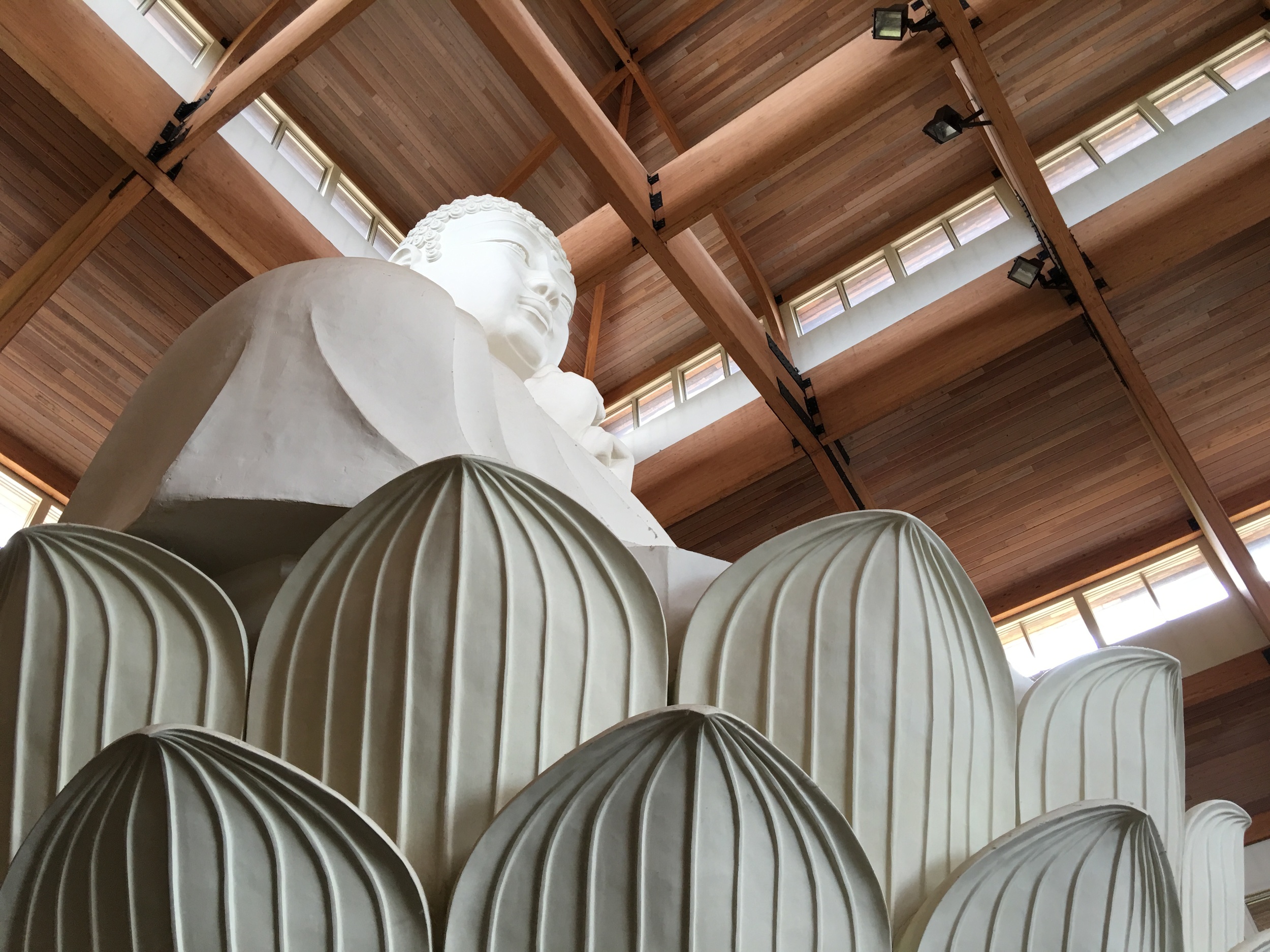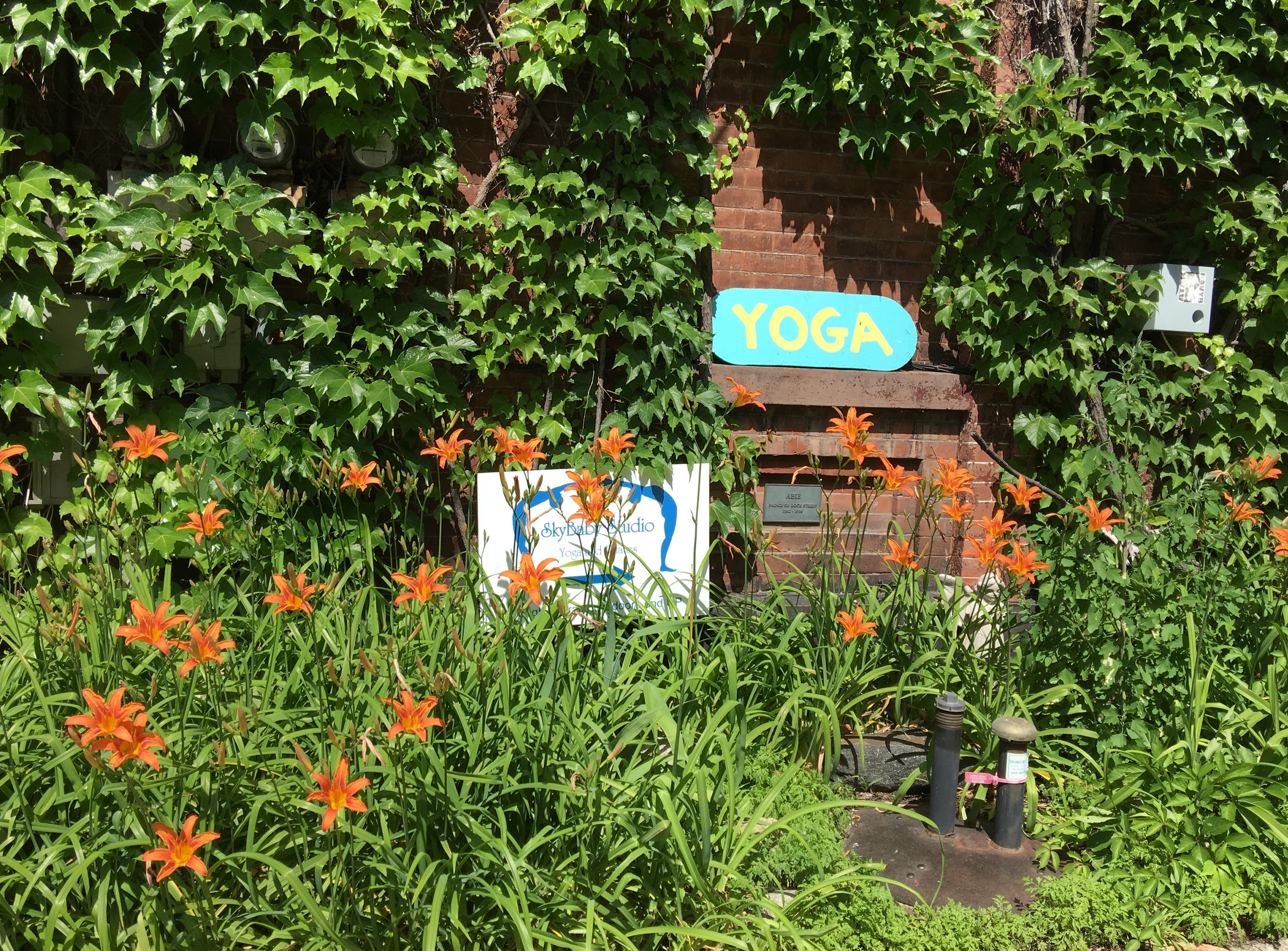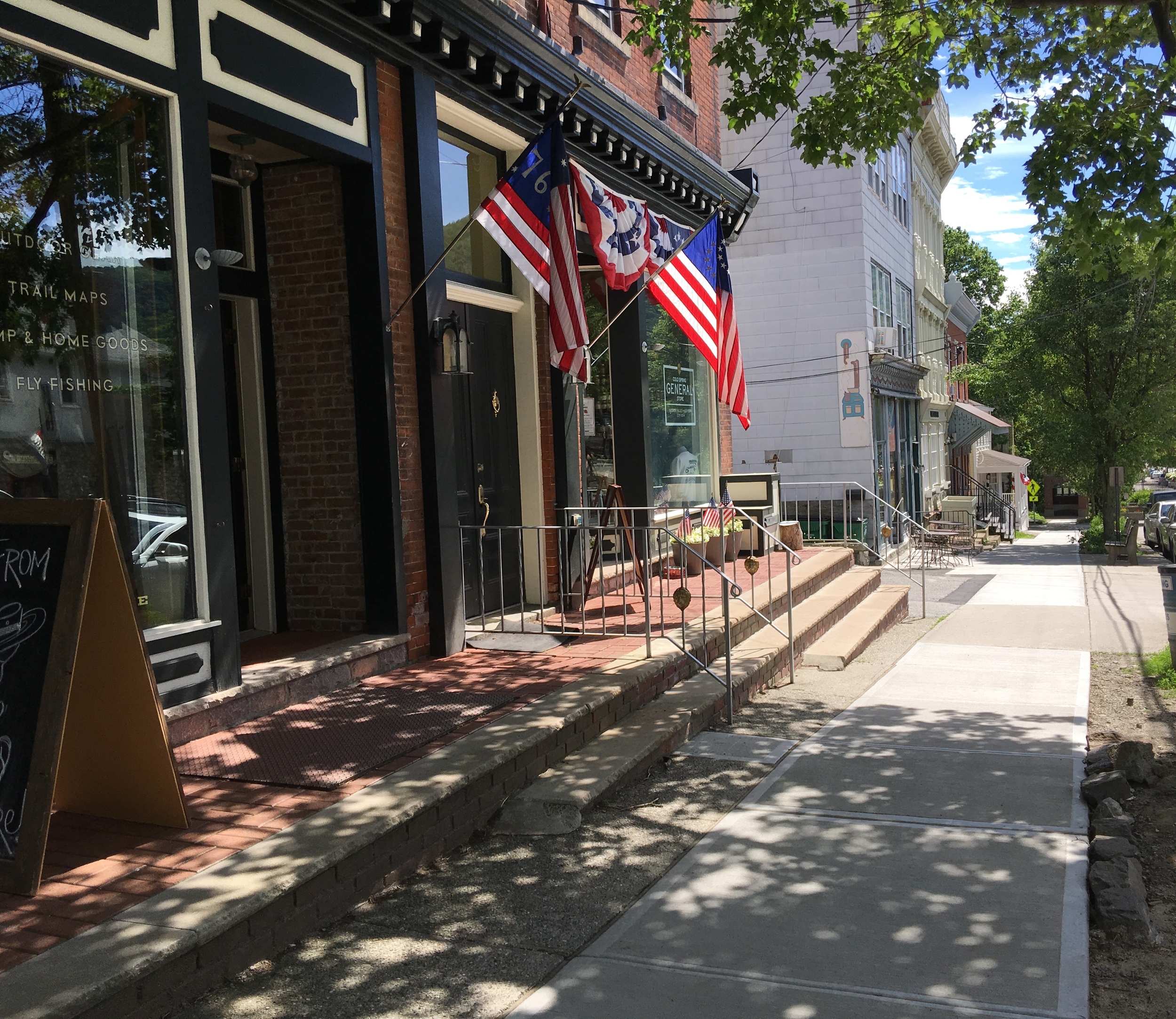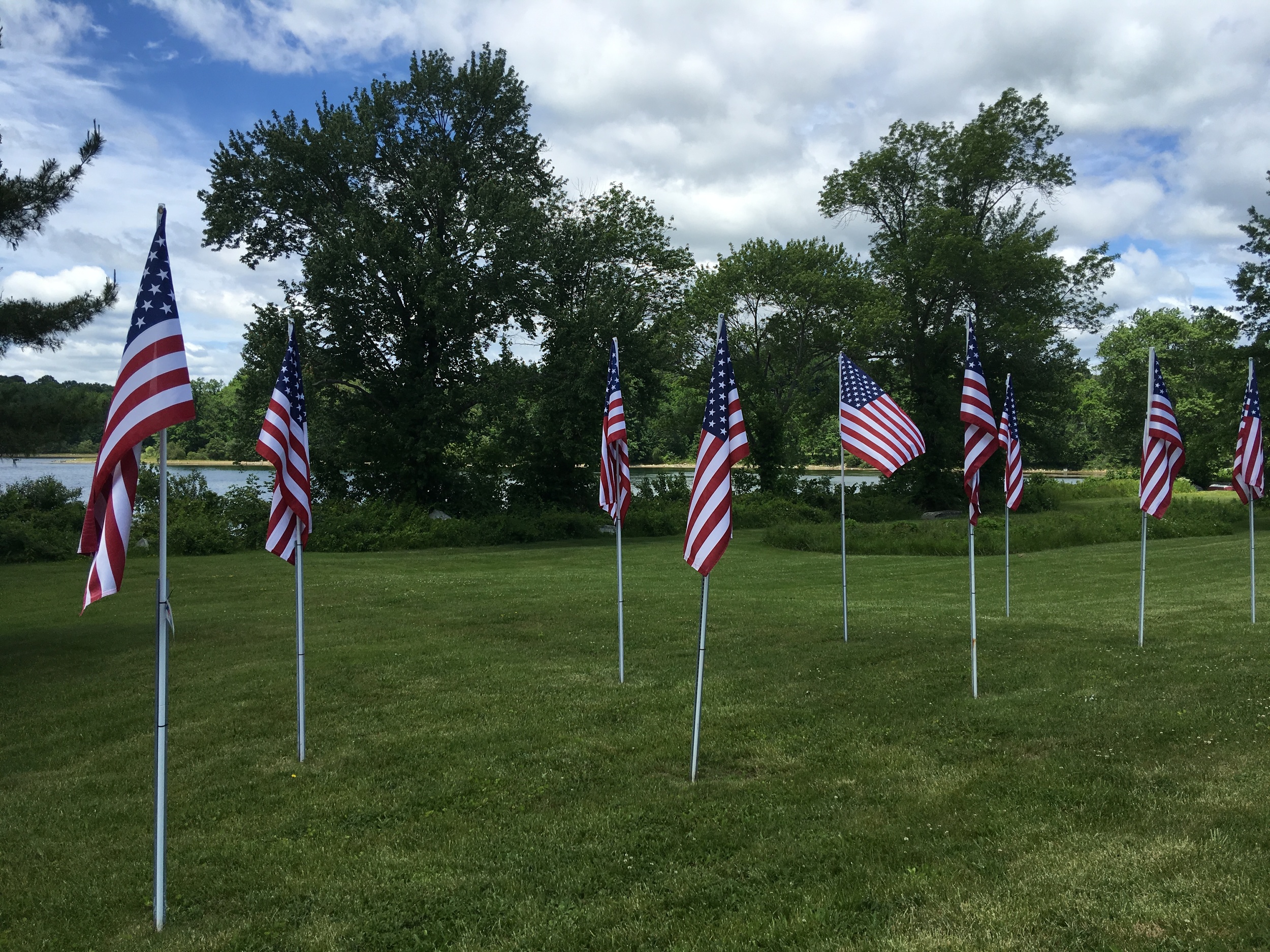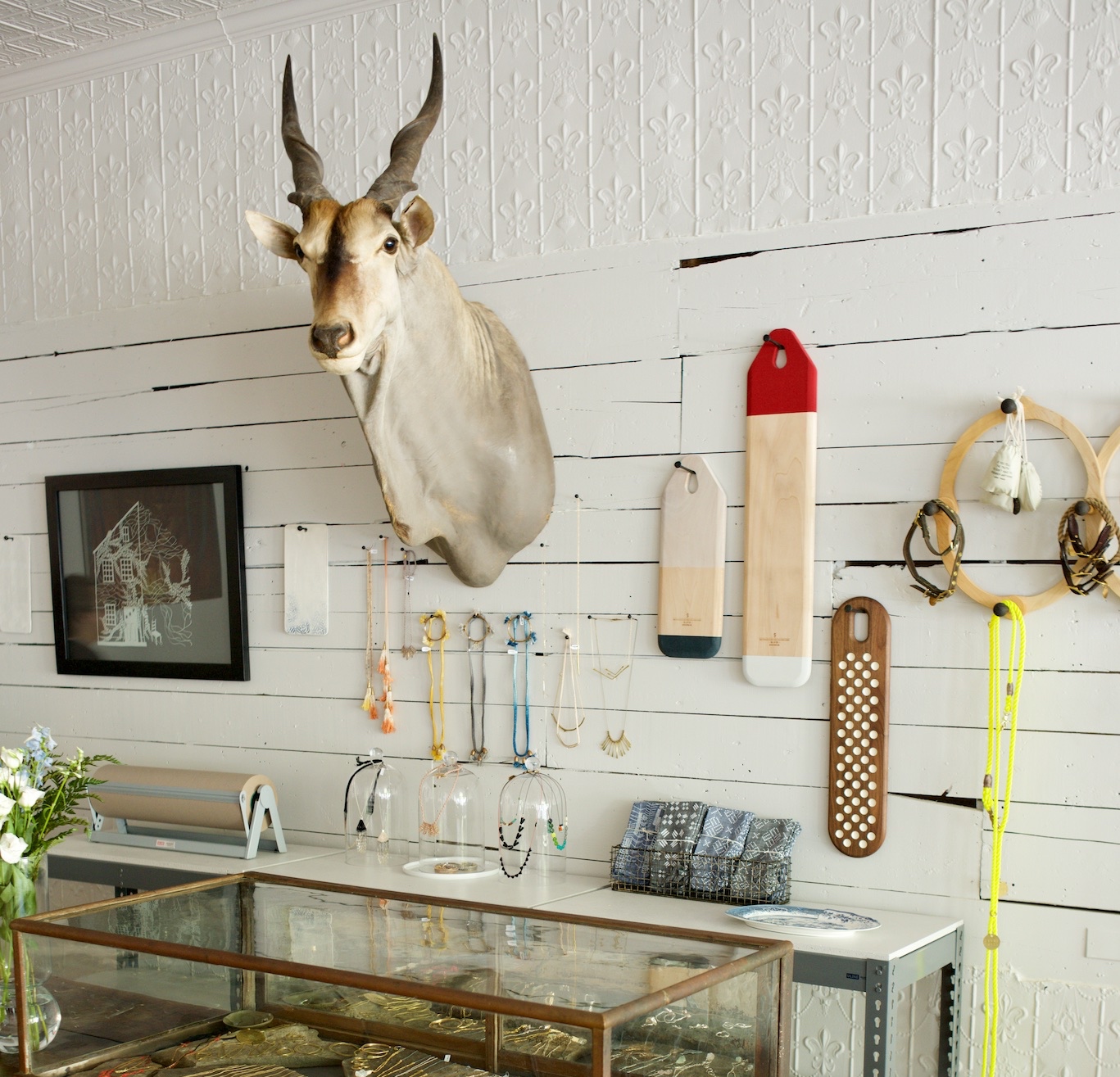 The drive along country roads to Chuang Yen Monastery took us through historic Brewster into downtown Carmel where flags blowing in the wind stirred feelings of Patriotism in wake of the Orlando shootings. A contemplative walk through the gardens at Chuang Yen Monastery were just what our sadden spirits needed. After, we traveled on to Cold Spring, a small town on the Hudson known for its charming boutiques and restaurants as well as one of the best hikes in New York State. An easy day trip from NYC by car or Metro North and easily combined with the nearby Storm King Art Center put this itinerary on your summer or fall to do list.
Morning Contemplation: Most people come to Chuang Yen Monastery to see the largest indoor Buddha in the Western Hemisphere, yet there's so much more at this active monastery-- a place for introspection and reflection set on 225 acres in Kent, NY that includes Seven Jewels Lake, walking paths, rock gardens, plus Chinese pavilions and gazebos. People stroll around quietly; there is an aura of calm with the scent of flowers and incense filling the air. You can't help but feel at peace.
The Main Draw: The Bodhi Path, the "path to awakening" lined with 18 statues of Arahants, Buddha's disciples, leads you impressively to The Great Buddha Hall and the 37 foot tall Buddha Vairocana, resting majestically on a lotus flower surrounded by 10,000 tiny Buddha's. Spend some time reading the story of Siddhartha Gautama (the enlightened one) and the origins of Buddhism illustrated on the walls of the hall. A sign upon entering states: "please enjoy the power and magic of peace"; a perfect welcome to a special place.
Dine with the Monks: A vegetarian buffet lunch is served on Saturdays and Sundays in the Dining Hall from 12-1 pm. The monastery also functions as a place for religious services and festivals, community learning and events such as dharma talks and meditation classes. See the upcoming schedule here.
Afternoon: A short 15-20 minute drive down RT. 301 leads you to the charming and historic town of Cold Spring, located on the banks of the Hudson River. It's easy to spend a few hours lingering on Main Street filled with antique shops, restaurants and boutiques before heading down to the river park for a walk along the banks of the Hudson.
Shop: You'd expect to find a store like Burkelman on the streets of Sag Harbor or on Abbot Kinney in LA, an unexpected find in Cold Spring, showcasing a well-curated collection of home décor and accessories plus luxurious textiles. We left with some of their wonderful Ethiopian bath sheets which are also available online on their extensive website. Other worthy stops include the Cold Spring General Store for local, artisanal products, Old Souls for outdoor enthusiasts and the stunning Cold Spring Apothecary, selling natural wellness products handmade in small batches in their lab in nearby Beacon. (The apothecary also offers salon, facials and massage services.)
Eat: Folks line up for brunch at Hudson Hil's, popular for using local ingredients and their hikers lunches to go. Head to the Foundry for a slice of local color and old time charm, try their excellent pancakes at breakfast or homemade soups and salads at lunch. Brasserie Le Bouchon and Cathryn's Tuscan Grill are the tops in Cold Spring for dinner, though both are also good lunch choices with outdoor seating on a nice day.
Sweets: Don't miss sitting on the porch overlooking the Hudson at Moo Moo's Creamery where the 16 daily flavors are homemade using the highest quality ingredients.
Hike: Breakneck Ridge is a legendary Hudson hike, drawing tons of visitors to Cold Spring each year. This is a difficult hike; a short and steep scramble that offers incredible views at the top. (Don't be deterred though by its difficulty rating, there is a path along the outside if you don't want to rock scramble!)
Local Attractions: One mile south of Cold Spring, explore the house and gardens at Boscobel, a restored 19thcentury Federal home. Four miles south, visit Manitoga, the house, studio and 75-acre estate of industrial designer Russel Wright. Itching to get out on the water—rent a kayak, canoe or paddle-board at Hudson River Expeditions.