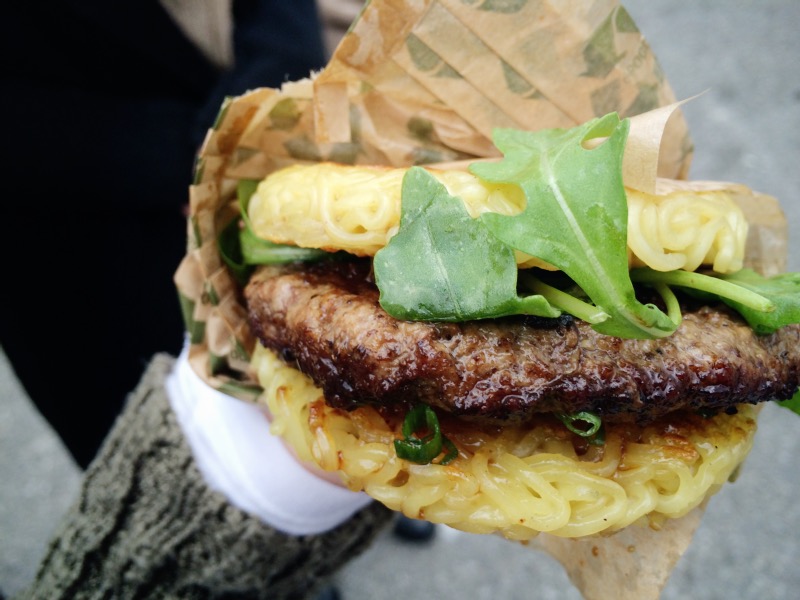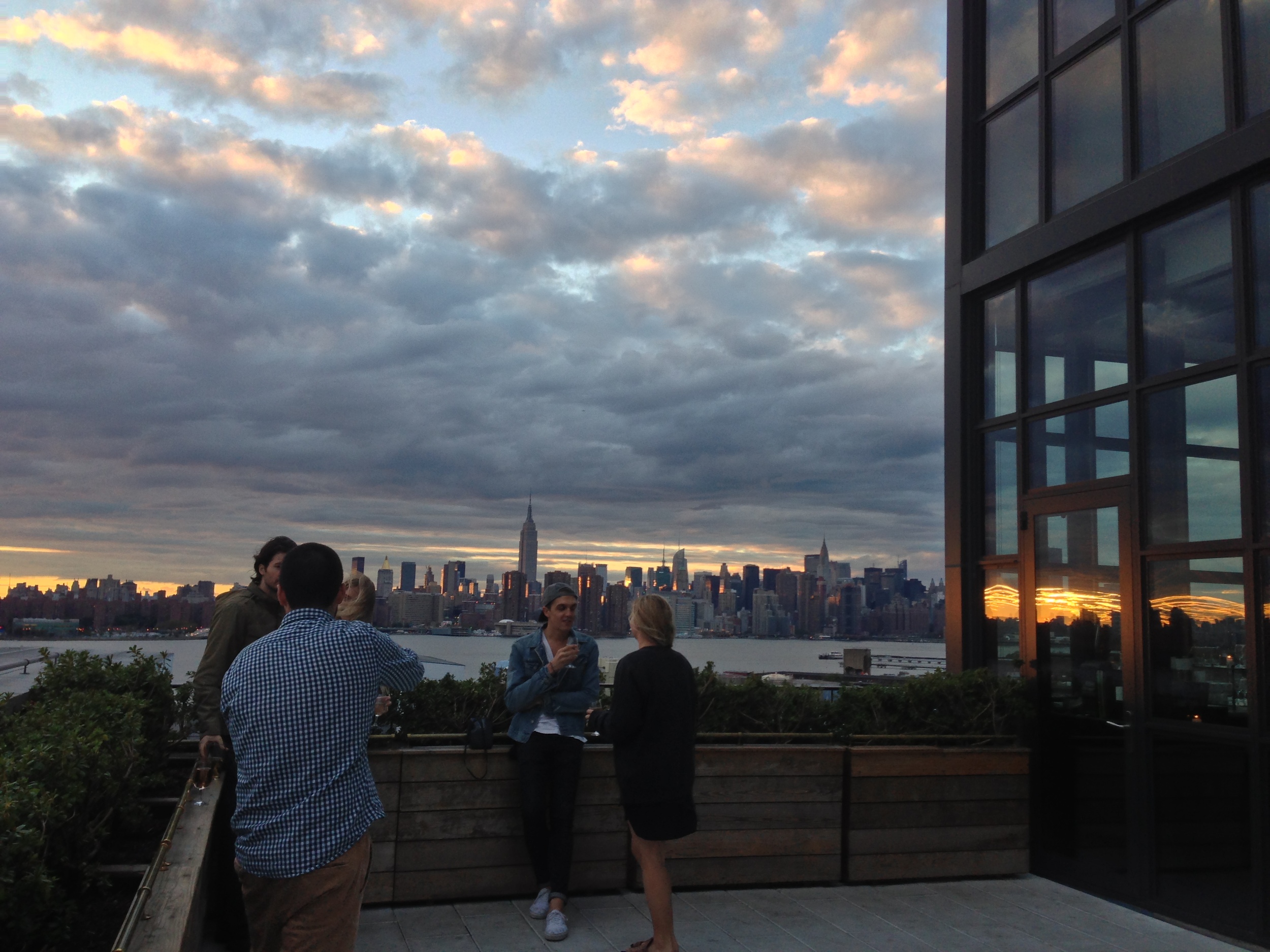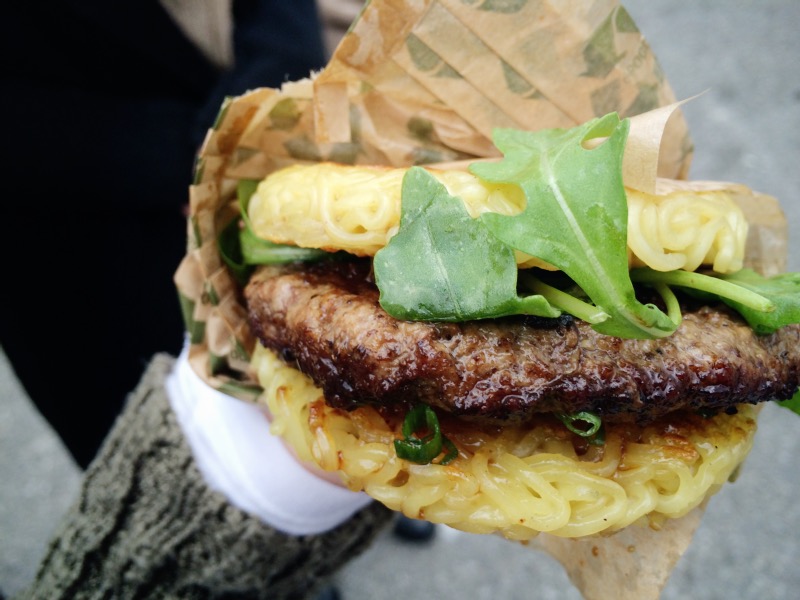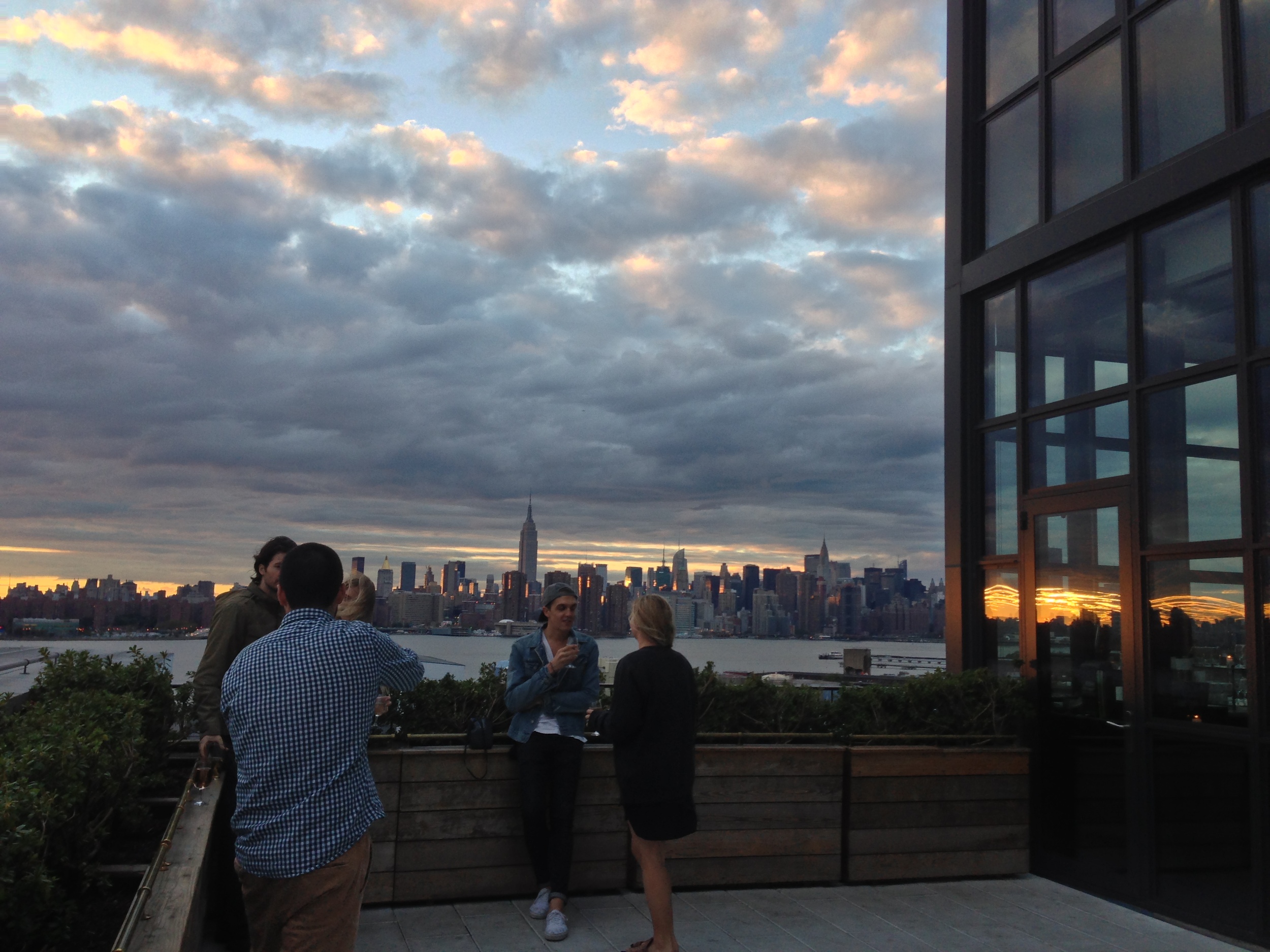 I'm from Brooklyn, but Brooklyn before it was cool. Growing up we only ventured to Williamsburg to buy special occasion dresses at Natan Borlam on Havemeyer Street. Otherwise, there was nothing there, nothing. Well that was then, now the whole borough is buzzing and nowhere more than Williamsburg. So much so, that the original "hipsters" have been forced to move as rents have skyrocketed in the last few years. New construction is everywhere, and sadly there are chain stores on Wythe Street. Yet, Williamsburg is still hip, fun and it's got plenty of independent boutiques, inventive restaurants, and great markets. Perfect for a quick weekend getaway, or as an added stop while visiting Manhattan.
DAY ONE : FRIDAY AFTERNOON
CHECK IN: The Wythe Hotel is a destination in itself, this is a hotel that get's everything right. Built in a historic building on the waterfront it has an industrial feel, with great service and well-equipped rooms. Reynard's, the Wythe's restaurant, serves delicious farm to table food. Add in killer views of Manhattan from the sixth floor bar and you may never want to leave the hotel. This is the place to spurge on a room with a city view, especially the top floor corner loft rooms.
Drink Up: This might just be my favorite hotel bar anywhere! If you hit it right you can catch the sun setting over New York City, this is the view of the skyline one dreams about! In nice weather you can sit outside and have a drink on the large terrace off the bar.
Dinner: It's hard to choose among all the great restaurants Williamsburg has to offer. Some of my favorites include Motorino for pizza, Max for Italian, Traif (eclectic, small plates) and its sister restaurant Xixa (Mexican-ish), St Anselm for great steaks, and a new favorite, Shalom Japan. The challah with raisin soaked sake butter is worth the trip alone!
On My Radar: I'm itching to try Semilla's 10-course vegetable centric prix fixe menu.
Best Source: I swear by Eater NY's Brooklyn Heatmap, and The Infatuation to see the latest hottest restaurant openings and reviews.
Late Night: Stop by Radegast Hall Biergarten for an energetic atmosphere and regularly scheduled live music. Created from 2 old warehouses, this Austro-Hungarian style beer garden has a cool vibe, good food and great drinks.
DAY TWO: SATURDAY
Wake Up: Head over to Toby's Estate Coffee. It's a great space to read the paper and start your day with freshly roasted coffee and a pastry or small bite. Tiny Empire across the street has healthy fresh juices if you prefer a different morning buzz.
Wander: The best way to explore the neighborhood is just to roam the streets between Kent and Bedford Ave, from North 11th down to South 1st Street. Bedford Avenue is the main drag so it's best to start here. Below are some of my favorites…
Whisk-You can find any kitchen gadget you need here, and ones you didn't even know you wanted.
Meg-Well made and reasonably priced women's clothing designed by Meg, who is often at the store. She will alter anything and get it to you in a few days.
Bird- A great selection of high-end Women and Men's clothing and accessories.
Beautiful Dreamers- A very special electric boutique and art space, this is where to get a truly one of a kind find.
Catbird-great jewelry, people come for the stackable rings and alphabet letter earrings. Great place to get birthday and holiday presents.
Pilgrim Surf and Supply-It's hard to leave here without buying something, it's not just surfboards, but a great collection of men and women's clothing. They have another store in Amagansett.
Baggu- Locally designed simple and functional tote bags and backpacks in a selection of colors and styles.
Nightwood-- This interior design shop has beautiful, unique woven tapestries and handmade furniture. It's appointment only so call ahead.

Two Jakes—Shop here for 20th century modern and vintage furniture.
Lunch: Smorgasburg: Close to a 100 vendors gather here on the Williamsburg waterfront selling packaged and freshly prepared foods, so come hungry and ready to eat. This is a food market like no other, featuring local chefs and artisans hottest eats. Unfortunately, the word is out on Smorgasburg, it has become so popular that it can get extremely crowded with long lines. No fun, so go early, especially on a nice day. ( Smorgasburg moves indoors in winter and is under the Brooklyn Bridge on Sundays)
Shop Some More: Artists and Fleas is an indoor weekend market showcasing local artists and designers. Here's where you can find original, vintage and unique pieces. (Open 10-7 Saturday and Sunday)
Don't Miss: The Brooklyn Art Library: home of the Sketchbook Project: an inspiring concept where artists and non artists alike start with a small blank book and create their own unique work. They are all catalogued here; you can sit and scroll through as many as you like. The staff is extremely friendly-- this is a special place and you can easily get lost here for an afternoon. Purchase a blank book before you leave and add to the collection with your own mini masterpiece.
Sweet tooth: All of Mast Brothers artisan chocolate is made here at their Williamsburg factory; the smell when you walk in is drool worthy. Factory tours are given daily and there is a brew bar with delicious chocolate drinks.
Must Stop By: Bedford Cheese Shop, a local neighborhood store with an excellent and vast selection of cheeses sourced from around the world. You can't help but enjoy reading the clever and offbeat descriptions of the cheeses offered here. Great writing from great cheese mongers-a winning combination!
Dinner: Where did you go last night? Pick another restaurant on the list! Or stay in and dine at Reynard's.
DAY THREE: SUNDAY
Sunday Wake Up: Head over to brunch at Egg. Still always crowded, even after moving into a new bigger space, so get here early before the crowds!
Still Up for More: Smorgasburg turns into the Brooklyn Flea on Sundays, wander the market and see what you can find.
Dine-in Movie: I love Nitehawk, this small independent movie theater offers in-theater dining and drinking. Yes, alcohol is served during the movie right to your seat. (There's a small table in between every 2 seats.) Catch an old classic at brunch or a new release in the afternoon or evening. Check their schedule and see what appeals to you. This is a great date place!