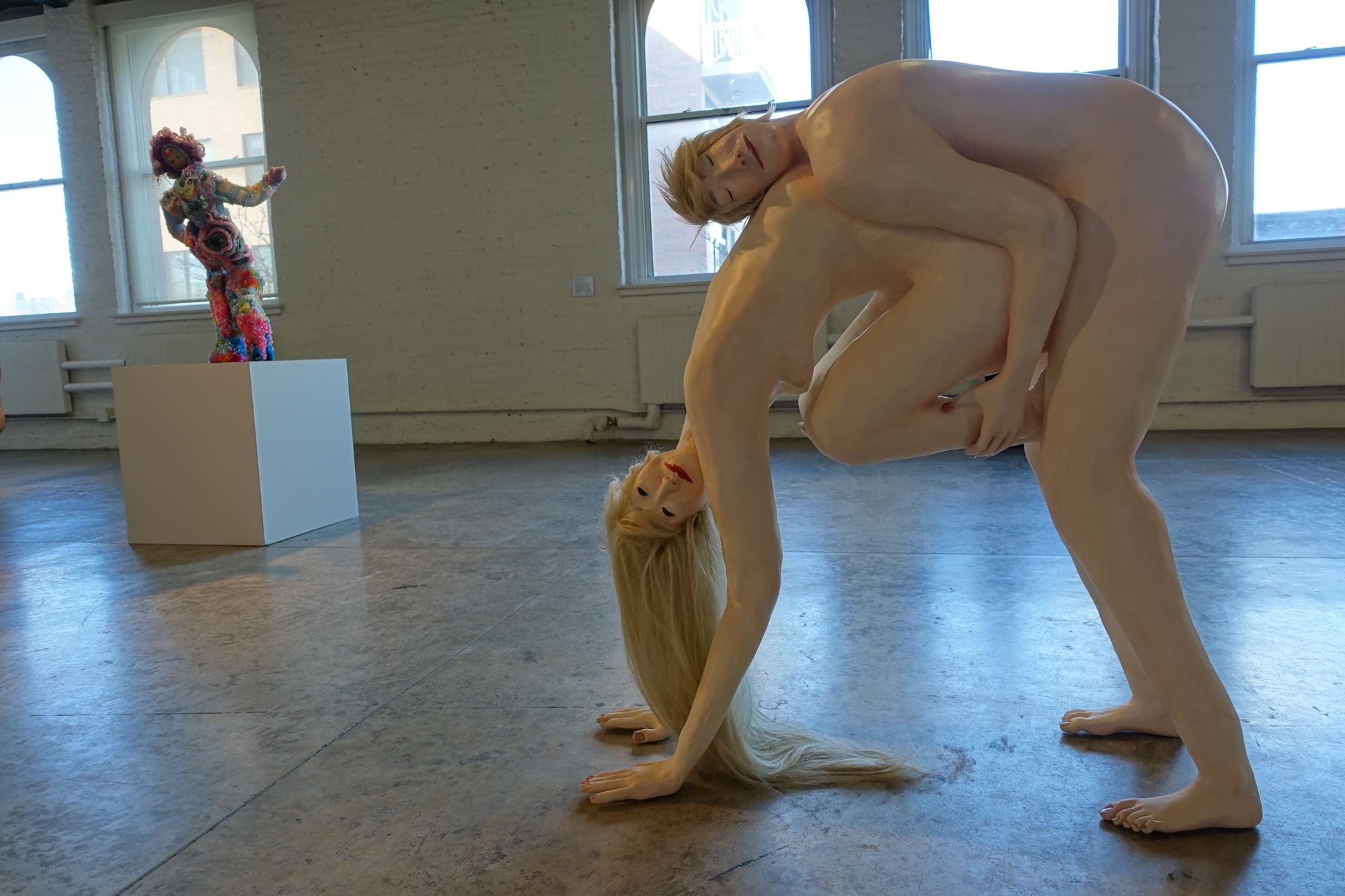 Move aside Brooklyn, Queens is the new red hot borough garnering increasing attention thanks to boutique hotels and microbrewery openings, a revitalized Rockaway beachfront and a global food culture and arts scene. Lonely Planet anointed Queens the number one spot on its list of best destinations to visit in 2015. New York's largest and most ethnically diverse borough is on our own list of places to get to know better in the coming year.
Zen: Located in Long Island City, in an industrial stretch across from a large Costco, is one of New York's undiscovered gems—The Noguchi Museum. Noguchi, one of the 20th century's most influential sculptors and designers, created the museum, a former industrial factory into an indoor/outdoor showcase for his works made of stone, wood and metal. Noguchi, who worked and lived in a studio across the street starting in 1961, was an early pioneer in the neighborhood. The outdoor sculpture garden is the heart of the museum--a calm oasis that's a perfect escape from the craziness of the city. Known as much for his iconic coffee tables and floor lamps, visit the café and store to enjoy a cappuccino sitting on one of his "rock" floor stools.
Tour: Free gallery talks are conducted every day at 2:00 pm.
Latest: The new upcoming exhibitions: Highlights form the Collection: Design Into Art and Isamu Noguchi: Functional Ceramics both open on January 27th.
Cutting Edge Art: Traces of its former incarnation as a public school still remain, but the art displayed at MoMA PS1 is anything but elementary. This contemporary art exhibition space devoted to experimental, cutting edge art often features works and shows by young, emerging artists in addition to events and educational programs. Formerly an independent art center dating back to 1971 it became an affiliate of MoMA in 2000. Running through March 7th is the fourth edition of Greater NY; a series began in 2000 that features 400 artworks from more than 150 artists. Even if you find some of the show uneven and underwhelming, as we did, PS1 is always a fun place to explore.
Eat: We're not going to lie; having lunch at M.Wells Dinette, located inside the museum, was part of the draw of spending the day at PS1. The casual counterpart to the cult restaurant that was M. Wells Diner, now relocated and reborn as M.Wells Steakhouse, is set up like a classroom with long shared tables and chairs that look like they were taken right out of the former classrooms. Don't expect cafeteria food here, our group was very happy with the golden beets salad, an unusual spaghetti sandwich and a hearty tourtiere—the traditional Quebec meat pie. (Chef Hugue Dufour hails from the region.) Menus change daily, just look up at the blackboard to see the daily specials.
Don't miss: Next to W. Wells Dinette, Artbook @ MoMA PS1 is a great source for contemporary art books, monographs, photographs, CD's plus limited editions and exhibition publications. Voted the best magazine store in the city by NY Magazine, save time for a browse at the periodical shop located at the entrance to PS 1—there's a great, eclectic selection of magazines, journals and books.
Visitor's Information: The Noguchi Museum is closed on Mondays and Tuesdays, and PS 1 is closed on Tuesdays and Wednesdays. That leaves Thursdays-Sundays if you want to visit both on the same day.
Transport: It's easy to get to both museums by subway from NYC. There is street parking by PS 1, but spaces are extremely hard to come by. The closest garage is Court Square Parking at 45-40 Court Square. It is easier to find parking on the street by the Noguchi Museum. The drive between the two museums is less than 10 minutes.
Have more time: Right down the street from the Noguchi Museum, explore the Socrates Sculpture Garden, an outdoor museum and public park on the East River. Known for large-scale works and multimedia installations the park is open every day from 10am to sunset.