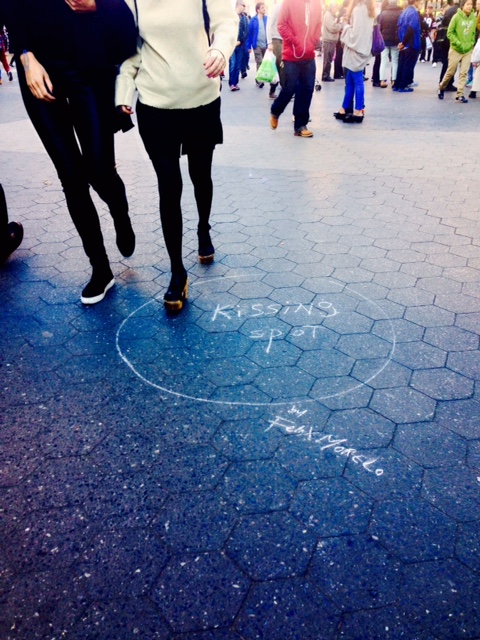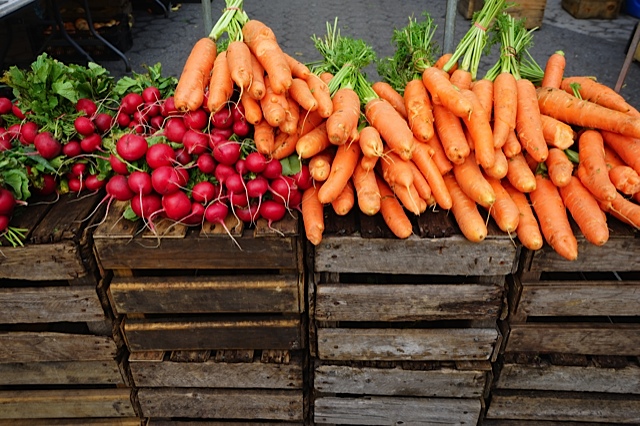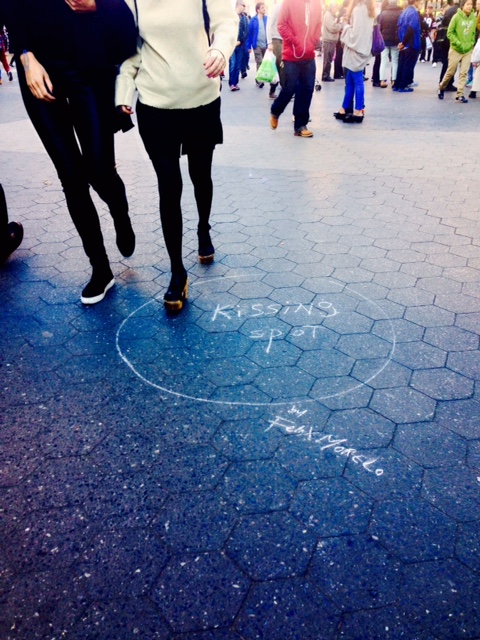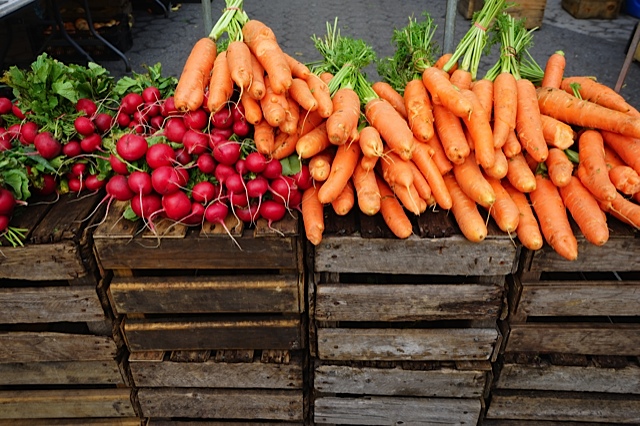 It was always a dream of mine to live on Gramercy Park, a neighborhood unique in NYC, more reminiscent of the green squares of London, evoking England in the heart of the city. Gramercy blends into Union Square, both intersecting uptown and downtown, making it easy to go either direction. But why leave? With the shopping and dining options abundant and with a revitalized Union Square it's easy to get lost for a day.
Stay: I love the Gramercy Park Hotel! Artist Julian Schnabel redid this landmark hotel back in 2006. The rooms have great style, the lobby and Rose Bar are filled with amazing art, and there's a lovely terrace on the roof for breakfast. Plus you can't beat the location on Gramercy Park! Staying at the hotel allows you access to the resident only key locked square.
Morning Buzz: Grab a coffee and muffin at Irving Farm or go to Friend of a Farmer next door for a fuller breakfast.
Say Cheese: Bedford Cheese Shop's new location, the first one is on Bedford Avenue in Williamsburg, is a beautiful gourmet shop featuring but not limited to cheese. The selection is amazing and the creative descriptions of the cheese are worth a visit. When was the last time you saw a cheese described as something you'd find in the back of your locker? There is an event space called The Homestead where classes are held, check the website for the upcoming schedule. (Taste of Ireland, Charcuterie 101 and Beer and Cheese with Keg and Larder Of Brooklyn all sound good!)
Yoga: Founders Sharon Gannon and David Life created Jivamukti Yoga in 1984, and it has had a cult following ever since. Try an open class where all are welcome, from advanced yogis to beginners and see what you think. Ruth, Tamar and Louis are some of my favorite teachers, but you can't go wrong with any of the classes or instructors. Stop in the vegan café after class for a fresh juice or smoothie, or later at lunch the BLT salad is delicious. (Of course it's not made with real bacon!)
Union Square Farmers Market: Honestly, what can be better than walking around and taking in the sights, smells and sounds at a farmer's market? New York City's flagship Greenmarket does not disappoint! The best day to go is on Saturday but feel free to wander there on Wednesdays, Fridays and Monday's as well. I've found my favorite vendors by following chefs around and seeing where and what they are buying. (Go early to snoop) My favorite sources depending on the day are: Windfall Farms for the most beautiful micro greens and sprouts, Keith's Farms for organic Rocambole garlic, Bulich's organically grown mushrooms, Hot Bread Kitchen's ethnic breads, Grazin' Angus for fresh butter and eggs and my favorite for vegetables Bodhitree Farm. Even if you're visiting and not shopping for dinner the atmosphere is fun, the crowds are colorful, and you can admire the bountiful produce, artisan breads, jams and cheeses. It may make you think about renting an Airbnb with a kitchen for the next visit!
Lunch: After looking at all the gorgeous vegetables, I'm sure your going to be in the mood for something healthy! ABC Kitchen (in ABC Carpet and Home) is a pretty place to have lunch and the chefs are known for shopping at the farmers market. Or I prefer, ABC Cocina, (also in ABC) for a Mexican slant- try the tacos, pea guacamole and the rice with vegetables and Salsa Verde. If you want something quick –I love the healthy, gourmet salad bar at City Bakery, or try Beyond Sushi for innovative vegan sushi. On a cold day there's nothing like a bowl of noodle soup at Republic, if your solo sit at the counter and order the Wonton or Spicy Coconut Chicken.
Shop: ABC is a good place to eat but also to wander. What was once known as the store to buy carpets has evolved into an eclectic, fantastic place to shop for fabulous bedding, great jewelry, accessories, even clothes-- to name a few.
Need Gear: Paragon Sporting Goods has a huge assortment of equipment and clothing for all your athletic needs. Helpful staff spread out over four sprawling floors makes for great one stop shopping whether your going camping, just need sneakers, yoga clothes or looking for a new tennis racquet.
Eclectic: Beads of Paradise has thousands of beads from all over the world. But that's not all; the owners have filled this colorful store with artifacts, jewelry and textiles from places like Vietnam, India and Mexico to name a few.
Hydrate: Liquidteria has been selling New Yorkers cold pressed juices since 1996, way before Blueprint, Organic Avenue or Juice Press. (The original location is in the East Village.) With two new locations at Union Square West and Union Square East they've got both sides of the park covered. This is one of my favorite juice bars in the city and I'm addicted to the smoothies. It's hard to decide between the Green Monster, Deep Blue Acai or the Coffee Cacao.
Click: Adorama is my go to shop for cameras and film accessories. One of the country's largest retailers, I find the staff both knowledgeable and helpful. This is a good place to buy used cameras and to resell or trade all the obsolete older digital cameras you have sitting in the bottom of your drawers. You may not get much but it's more than the dust they are presently collecting.
Literary: Home to "18 miles" of new, used and rare books, allow yourself plenty of time at the Strand Bookstore. If you surveyed New Yorkers on what's their favorite bookstore, I bet most people will tell you the Strand. (My other favorite is McNally Jackson in Nolita) Buy one of their popular Strand tote bags on the way out for all your new purchased reads.
Dinner Class: I want to move into Havens Kitchen, a recreational cooking school and event space, 2 blocks west of Union Square in a beautifully designed and curated carriage house. The café on the ground floor is open starting at 8am for coffee and sweet treats with soups, sandwiches and salads served at lunchtime and late into the afternoon. Most every night there is a cooking class starting at 7. Everyone participates and then sits down to enjoy the meal together. I have taken a few classes from Asian Dumplings to Vegan Dinners and have left with not just recipes, but with new friends. Classes sell out frequently so if something appeals to you in the calendar don't hesitate. In just a few years Haven's Kitchen has built quite a community of like minded family; raising awareness of food sustainability, sourcing and encouraging healthier eating. Hats off to founder Alison Cayne and the team at Haven's Kitchen.
More Eats: Mario Batali's tapas style Casa Mono is a fun, delicious dinner out. 15 East has incredible, seriously good sushi and sashimi, elegant and expensive--it's a splurge. Gramercy Tavern is still going strong after all these years, I prefer eating in the more casual bar room upfront with it's informal menu. I love Mailiano anytime, be it breakfast, lunch or dinner. Danny Meyers' Roman inspired Italian, located in the Gramercy Hotel is a perfect combination of a good room and great food.